Core Machine (Operating system/System info/Roon build number)
Roon core QNAP i3, 16GB. Roon version 1.7 (build 511).
Network Details (Including networking gear model/manufacturer and if on WiFi/Ethernet)
Audio Devices (Specify what device you're using and its connection type - USB/HDMI/etc.)
NAD D 1050 USB DAC / headphone amp - plugged into the QNAP NAS USB cable
Audiolab M-PWR power amp.
Description Of Issue
Hi - I have a USB DAC plugged into my Core and it is detected and plays music fine.
However, I've recently plugged the DAC direct into my power amp over XLR connections and so not to risk sending too loud a volume, I've set "Volume limits", a Max and Comfort to 40. Volume Control is set to "Device Volume".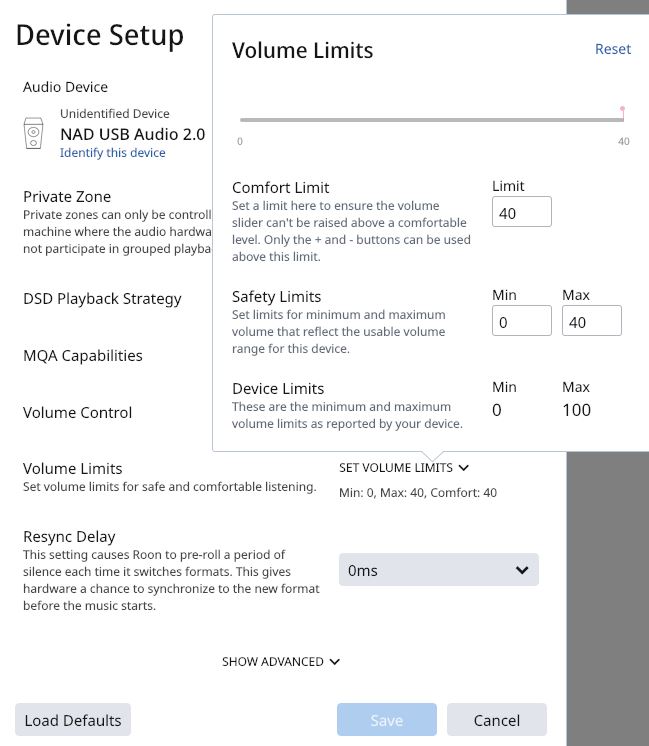 This all works fine and when playing music I can't move the volume slider button past 40.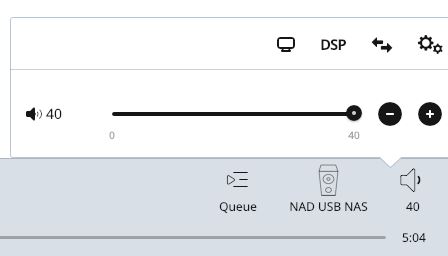 However, when I turn my DAC off, it disappears as an available source (as expected) and then when I turn the DAC back on it re-appears however which a volume set to 100.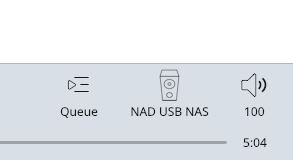 Even when I click on the volume icon, it still shows as 100.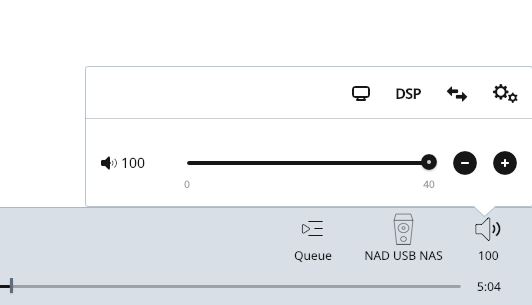 It's only when I touch the slider with a mouse click does it switch back to a max of 40.
FYI - the voulme comes out at 100 and almost blew my speakers, but there doesn't seem to be any damage yet.
Is there a way to get Roon to pick up the volume limit before any music is played?
Thanks
Dan