@dylan on Windows, using German as system language the issue still appears: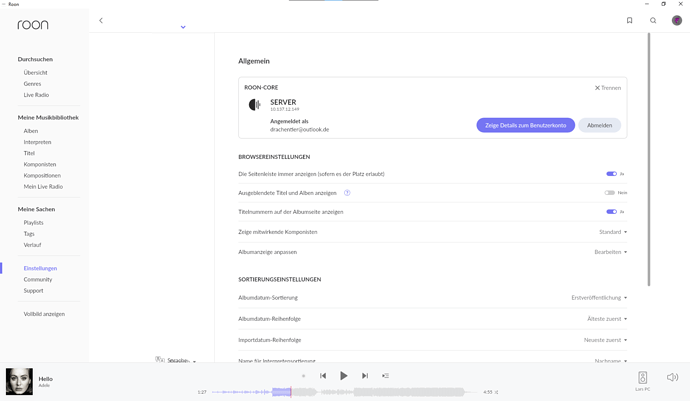 , even though I updated to Build 756
Same here.Win10/64 English US - settings are still corrupted.
Just to confirm, are all remote devices updated as well?
If so, please use the directions found here and send us over a set of logs using a shared Dropbox link. Please send logs specifically from the device you're using Roon on where you see this.
Thanks!
Hi Dylan,
no - i missed a couple. After updating them and reinstalling the software on my pc, it works like it's expected.
Thanks for your help though!
This topic was automatically closed 36 hours after the last reply. New replies are no longer allowed.