I use Roon with a personal library only (no streaming). I love how Roon organizes classical compositions, with individual recordings as instances of the composition.
However, in Roon 1.8, there is a lot of information I don't need and don't want to see, that takes up way too much space on screen. I want to remove "Top performers", "Top conductors" and "Popular X by Y". I never agree with these designations, it is a big distraction from what I want to see on this screen (composition information and recordings in my library).
I really hope there is a way to hide it. For illustration, I want to hide all the stuff in the middle in the three screenshots below. The fact that I needed all of 3 screenshots to capture the whole page is indeed a wonderful illustration of the issue.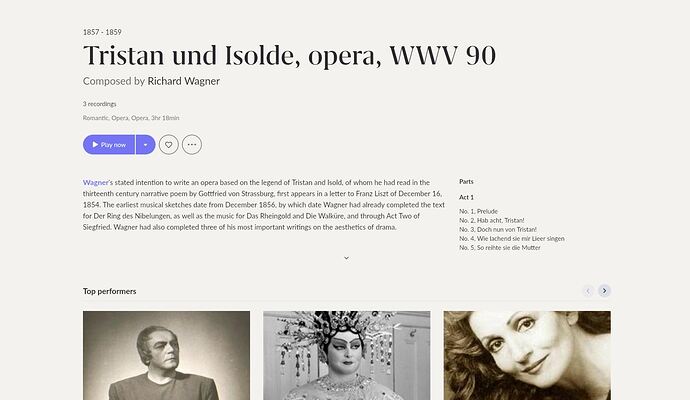 Scrolling →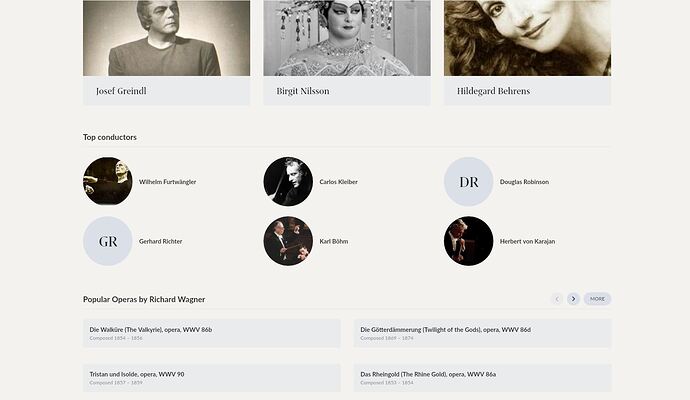 Scrolling →