Sha plays bass clarinet and saxophone

Nik Bärtsch plays piano


Hi @Niccolo_Terzi,
Can you share a screenshot of the album(s) where this artist appears?
Hi @dylan
he appears in all Nik Bärtsch's Ronin and all Nik Bärtsch's Mobile albums.
The picture is wrong.
The infos are, as far as it is possible to desume, correct: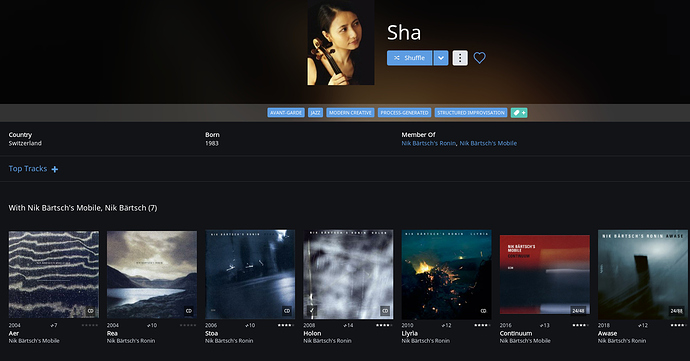 see the links shared in previous posts.