I keep getting a "failed to share image" message since yesterday?
.sjb
Me too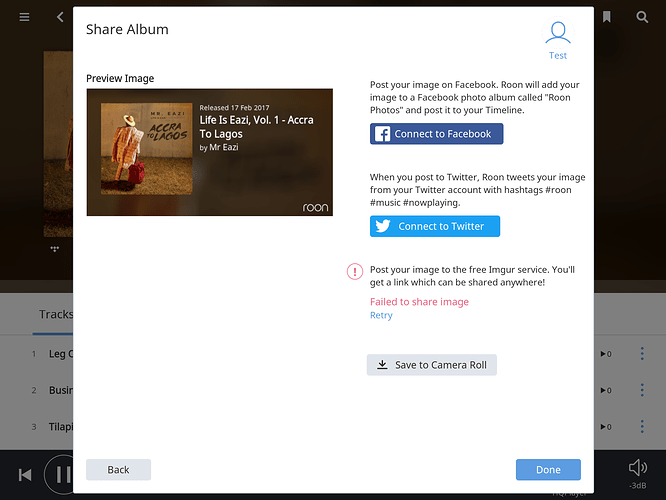 @support, I suppose this is for you to look into ?
I can reproduce guys. Looking into it…
Wonder whether they've blocked Roon posts?
It looks like their API is having some problems, guys.
We're pretty sure this isn't on our end, but we're monitoring the situation and we'll update when we have some more information.
Thanks for the report guys!
Seems to be working again for me as of this morning.
yes, back working again
.sjb