Content you're reporting an issue with
Have you made any edits to this content in Roon?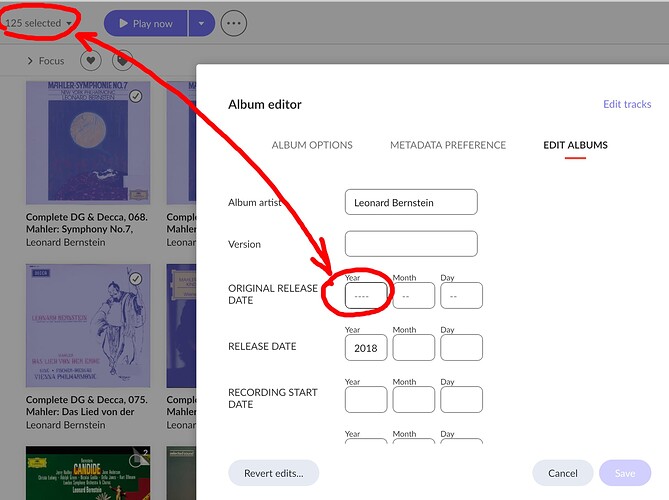 Is this content from local files, TIDAL, or Qobuz?
Local files
Screenshot of import settings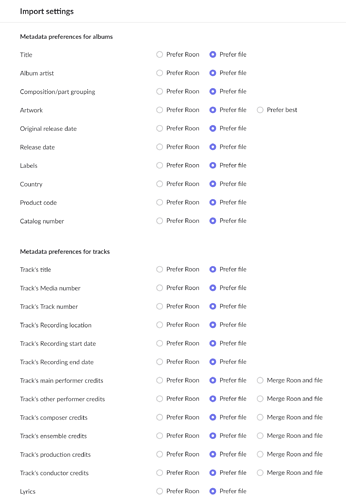 Description of the issue
Hi all. Just a quick one.
I have my prefs set to follow "original release date", but Roon doesn't seem to recognise the date that I put into Yate. Which is no surprise, of course, but it's never been a huge big deal because I've always been able to go into an album & manually enter the date.
But more than that, I'm 99.9% sure that in the past I've shift selected, say, a box set of albums & given them an "original release date" of when the box set was released.
Now I can't seem to do that.
So am I completely mis-remembering that I was ever able to do that or has something changed?
I can certainly understand that it might be considered risky to be able to change the date on a large number of albums, as this isn't often what's required & it could really mess things up (so maybe some kind of "do you really want to do this" warning dialogue might be in order), but I'm really not relishing the idea of manually changing the dates individually on a 121 album box set.