Ok @andybob, but you'll never get my Genres graph

Some as yet un-dealt with duplicates in 2013, an artificial spike there.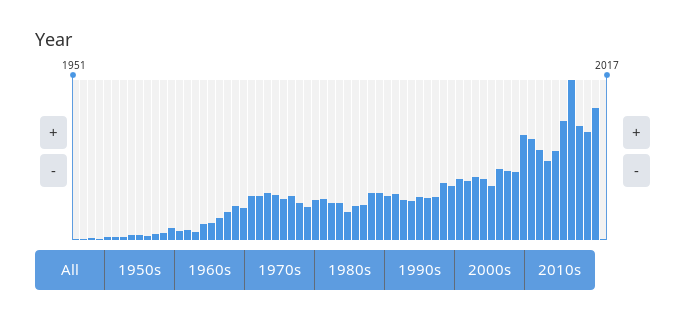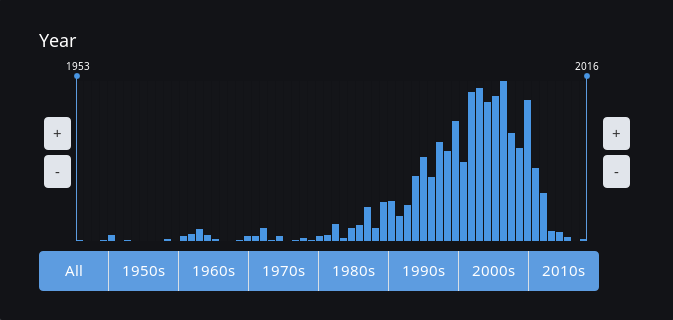 Pretty sparse for me in the early years and also the last few years, since I've been a heavy streaming service listener for the last few years. I've just begun refocusing on my personal library, which led me to Roon!

Obviously someone with excellent taste in music.
And so far, the dark side seems to be winning! (5-2)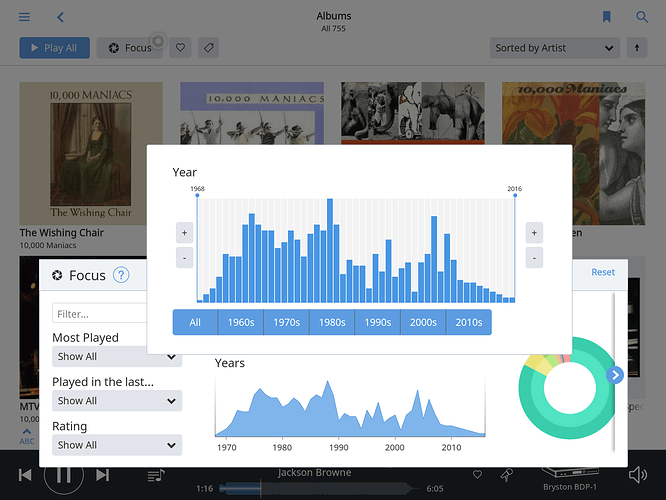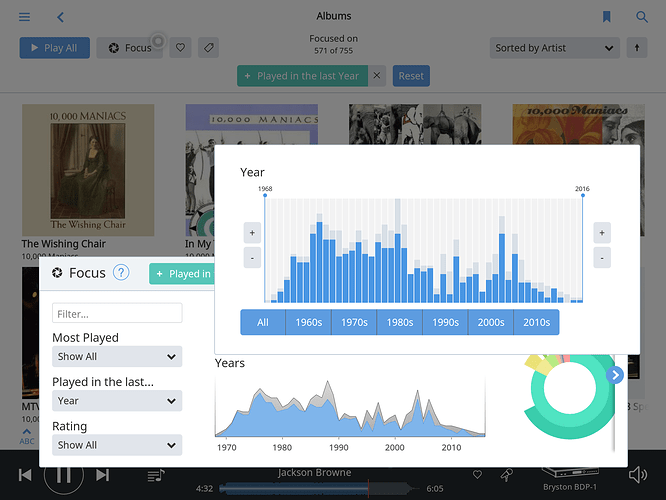 I must admit to liking mostly 25-45 year old music. I actually surprised myself by seeing a vast majority of my old collection was touched on in the last eight months (joined Roon April 2016). I usually pick an artist or two for the evening, and stick with them, filling in with Tidal albums I don't have, or no longer have in digital format.
Interesting, my first release dates from 1935, apparently. Actually, this turns out to be a AMG/Microsoft metadata error…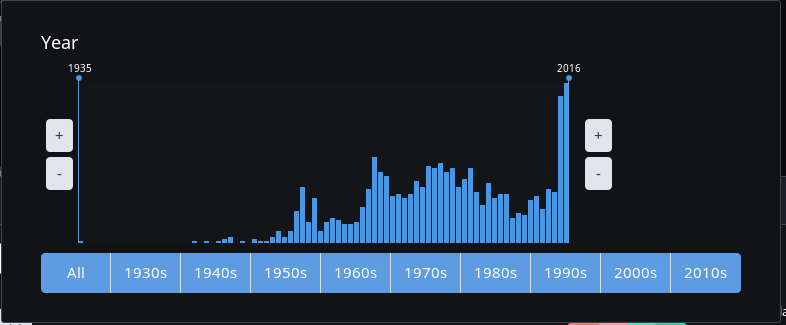 My graph is pretty flat, but a lot of the years are incorrect. I also have a lot of early jazz (1920s) which do not show up.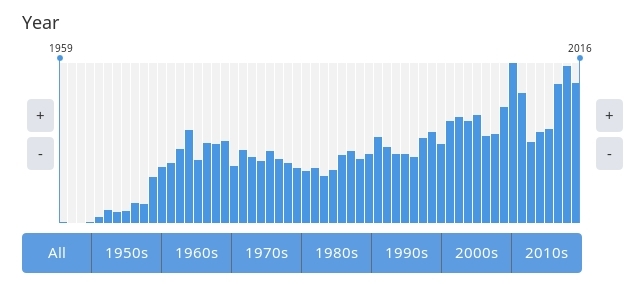 Almost just like my age…