No problem

Hi John,
I love your Avalons! Great-sounding speakers! (A friend of mine has them, too.)
@HWZ
Congratulations on your absolutely impressive listening studio. The many acoustic treatments actually enhance the look of the room, which isn't often the case. BTW, about two years ago, I had the chance to hear a pair of BM Line 35. By far the best speakers I've ever heard. IMHO digital actives are the way to go. Unfortunately, your BMs are way above my price range. I envy you…
Keep enjoying the music (which probably won't be very difficult in such a great room with world-class speakers

)!
Thanks a lot. I've just sent you a PM.
Yes with Hqplayer.it Sounds great.
@Daniel_Bock
Great picture of a very nice room and fantastic audio gear. Since you seem to be a T&A fan, do you happen to have any first-hand experience with their Solitaire headphone system (Solitaire P + HA 200)? I haven't had the chance to hear it yet…
This is my living room system on a winter night a few years ago
Some changes lately, like this guy

And a new to me Belles SA-30 came in the door, although he is missing a tube pre which will arrive later this year.
Yes, have had it for two years now, but just now started to get the equipment I want to pair with it, a Supratek Cabernet hopefully will arrive later this year, but the speakers are not very fussy, sound great with my DK Design intergraded with Mullard tubes. But I wanted to have an even better sound, therefore the Belles and the Supratek, hopefully it will be good synergy.
My cellphone cannot do that wide…!
I spy an AKG fan.

ohhhhh this is very nice. I like. clean and neat. Love the minimalist approach.
Yes, I am no headphone expert, but I like a sound that is well balanced and I feel that AKG gives me that
Nice looking roon space.
Me too. Not a big headphones user, yet auditioned the usual suspects but as soon as I heard the AKG K812… Sold. As you said the right balance. For me they where clean, precise, wide, uncoloured, vocals stood out. Really hard to find a good headphone amp in my experience.
All that said, speakers do it for me…
wow, impessing

i know the beautifull sound of your BM35, i had a few chances to listen to them. B&M Factory is just 10km away from me and i was there a few times.
Before my ATCs i had some B&M too, but the older ones.
I had BM18 Prozessor-Generation, BM4, Nano MK2 and a Sub2
had a Auralic Vega and Aries too
here`s a picture of all together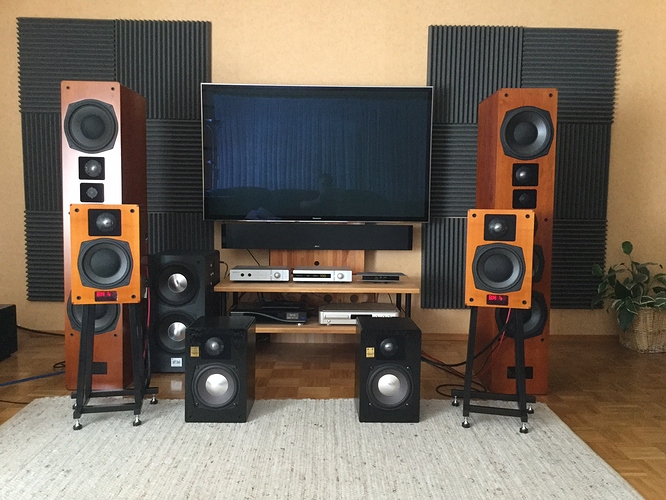 A small Manhattan apartment system:
Jolida 302B Tube Integrated with NOS tubes
Sonos faber Cremona Auditor M
PS Audio Nuwave DSD
Intel NUC Roon ROCK - iPad control
Synology NAS
Sony 9000ES transport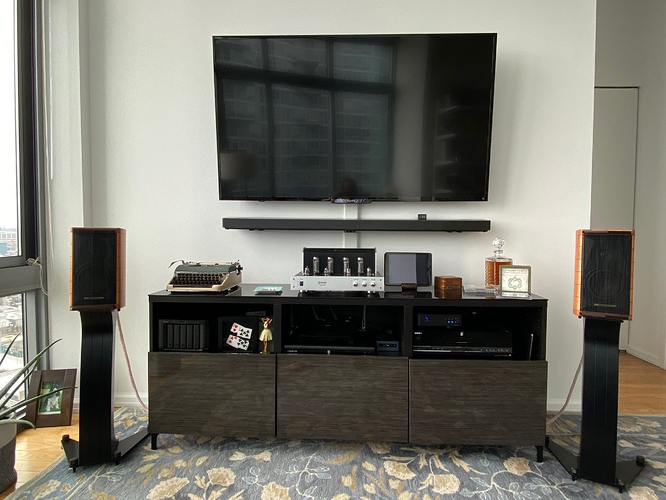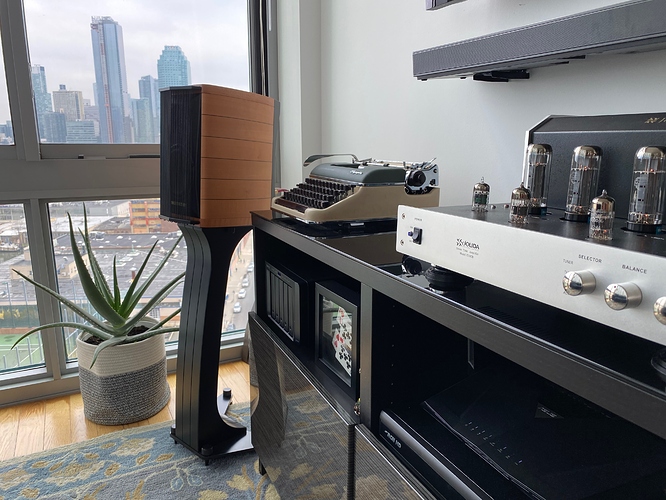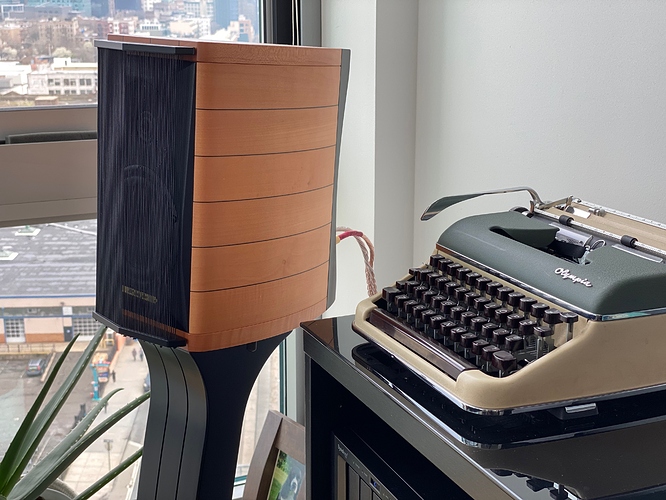 Add images