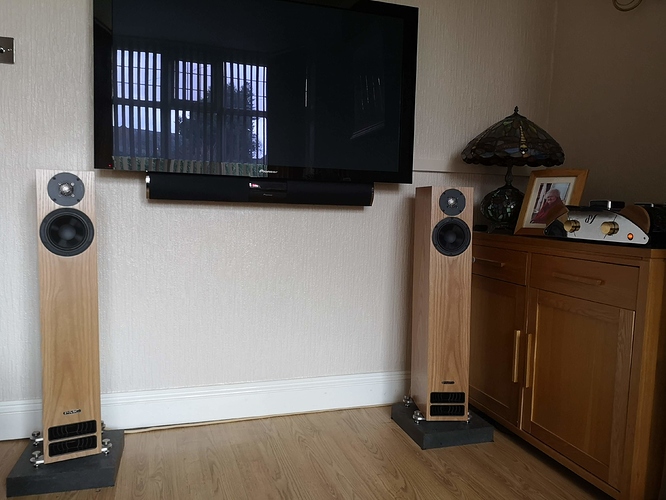 Rock installed on Gigabyte Brix 5775R – 8Gb Ram – 32Gb mSata (OS) – 2Tb HDD (Music) + 2nd ethernet port. This is located in another room.
Fibre network bridge between Rock (2nd Ethernet port) and Roonbridge endpoint.
Roonbridge installed on Gigabyte Brix J1900 (WiFi and Bluetooth modules removed)- Win 10 (unnecessary Win 10 processes disabled) + ASIO driver. Powered by Anker 12v battery or HDPlex
UltraCap LPS1 Power supply
ISO Regen USB interface
Lampizator L4G5 Dac. Balanced + DSD512 upgrade.
HDPlex 100 Linear PSU
EAR V20 Valve amplifier
PMC Twenty5.23 Speakers
Woo Audio WA22 Headphone amp.
Audeze LCD-XC
Sennheiser HD800
Most music up sampled to DSD512 with HAF filters + crosstalk reduction applied.