Hi Everyone,
I am a new roon user, nice to meet you all!
It is a while now I wanted to ask if this is all right but basically, when I click on the "light" showing the signal path and sound quality, it shows me a whole bunch of stuff (see attached image).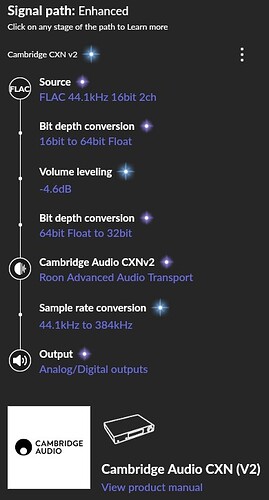 Is it normal for the signal to be processed this much? Why does it get upscaled and converted in different bit depths and rates so many times?
Thank you.