Hi there,
I am using a Mytek Liberty DAC fed by an Allo USBridge from my Core on a NUC via Ethernet. I am not 100% sure I have set up the device correctly. I have seen, on other threads, users with both their bridge and DAC on their signal path/device set-up, how would one go about doing that? I currently see an option to recognise the DAC but unfortunately Roon does not yet have the Liberty if I try to 'identify the device'. I could recognise the end point as the USBridge instead but then I cannot see an option to add the DAC. Is there a way to recognise both?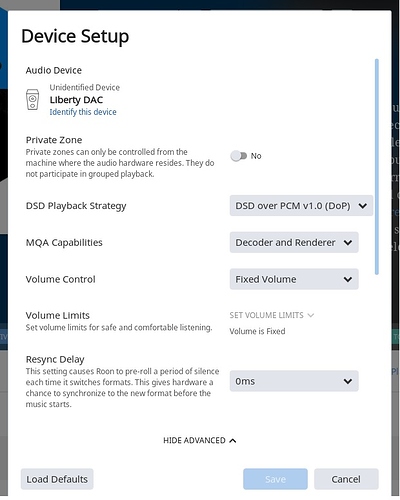 Secondly, I have also seen, again, on other threads, there may be a way to recognise the Liberty decoding/rendering in the signal path? Something which I currently do not see - see below. I assume this step would be between DietPI and Liberty DAC.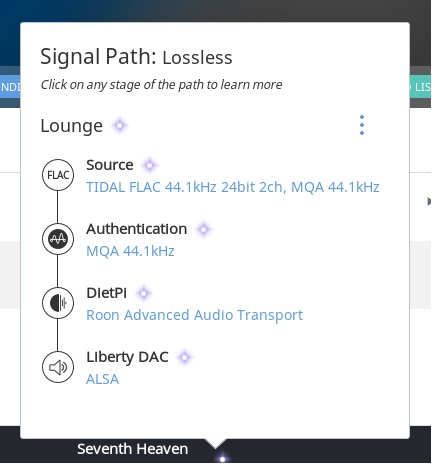 Thanks for any help.