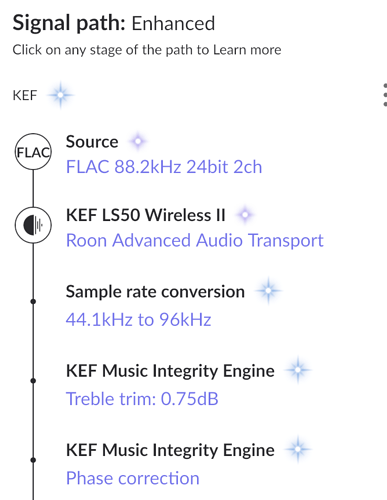 please have a look at the signal path.
source has already 88.2 kHz, interspeaker connection is wireless (though limited to 96 kHz)
why does it show a sample rate conversion from 44.1 kHz (??) to 96 kHz (= correct) ?
i tried that also with other sources > 44.1 kHz, same behaviour.