I was wondering if there may be a few Roon members using the latest rugged (silent) Intel chassis and U series compute cards as a silent Roon server.
Rugged case
https://www.mwave.com.au/product/intel-cmcr1abb-nuc-rugged-chassis-element-and-dual-lan-board-ac32487
U series Nuc 8 compute models: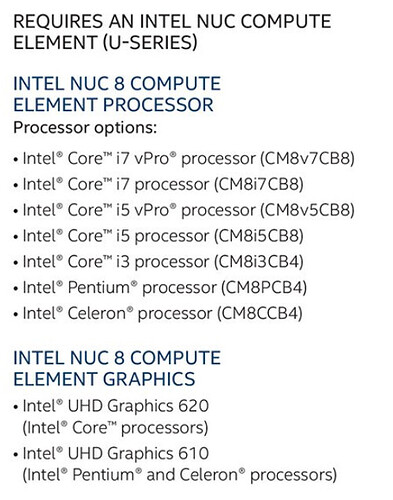 Looks like a perfect silent option.
OS could be Linux+ Roon, or Roon server (potentially).