Hi, Just installed RoonOS Build 220, and have a new tab for a sit0 interface. It has a toggle to Enable, as default was Disabled.
Then once Enabled, it can be DHCP driven or given a StaticIP.
At present, all fields (IP & submask, Gateway, DNS addresses) all 0.0.0.0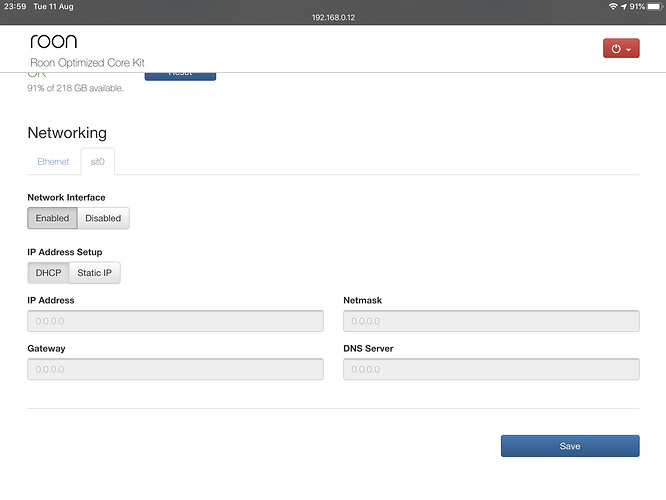 So what can we do with this simple internet transition? Is there support for IPv6 coming, and you need to add a 6to4 tunnel for using IPv6 over an existing IPv4 connection?