New customer of Roon. Running latest version (build 814) on a hefty machine (16 cores, 32 GB, the works.) Roon is skipping tracks randomly on Tidal. When I am using the Tidal Windows app, no such skipping happens.
Signal path: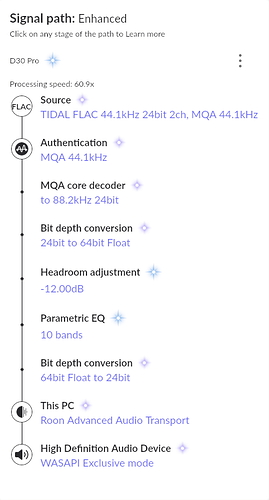 S/PDIF out to a Topping D30 Pro/A30 Pro stack powering a HD800S.
PS: As I was typing this message, it skipped tracks, twice. Not happy at all.