Hi guys.
In the Album Editor > Edit Fields > Release Date > Edit
…the YYYY box, despite showing four "Y"s, only actually allows you to input three characters. See selected text in the screenshot (and try not to laugh at my Alan Parsons fetish)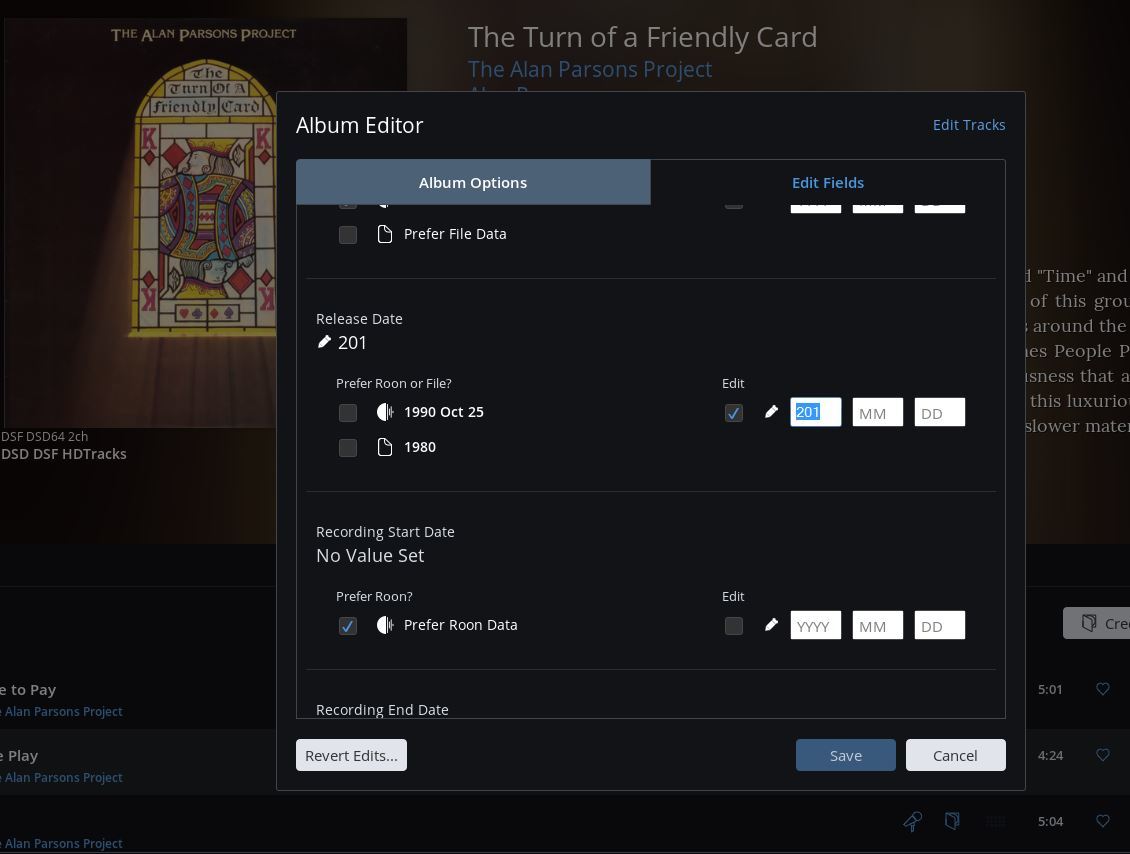 Cheers,
Mark.
Update - I just checked the other YYYY fields on that page and they all have the same issue.