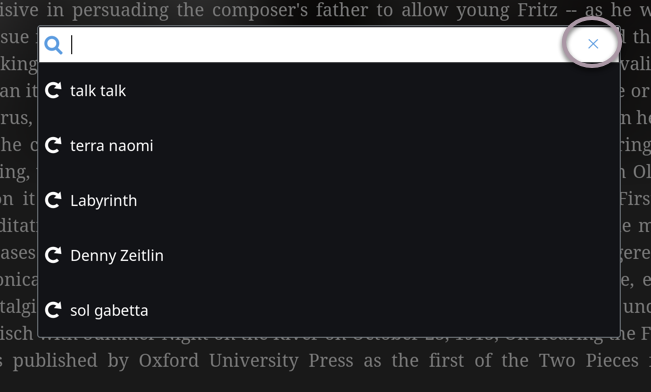 The "close window" X doesn't work, although one can close it by simply clicking elsewhere.
Just an FYI.
Hi John,
That's not meant to close, it clears the text in the box.
Cheers, Greg
Yeah, I've been meaning to suggest that the X change to a more colloquial backspace icon.