Hello. I'm slowly closing in on getting my new Synology NAS working with my Nucleus but I'm not quite there.
Late 2015 iMac, Mojave, 2.8GHz Core i5, 16GB RAM
Synology DS418j is running latest DSM, file sharing set to SMB3
4x 4TB HDDs with music on 2 in RAID1 array
Nucleus Roon Version 1.5 (build 360) stable (64bit)
I finally have it Connected to my iMac (so I can rip music to it, transfer iTunes, etc) but the Get Info is greyed out. Any suggestions of figuring out the path to it for the Nucleus?
Possibly related or not: the Synology shows up in the iMac's Network but I can't sign in. I did manage to sign in using the Synology's IP address though. Now it shows in the iMac network as a generic PC and the shared folder I created named ROON MUSIC (original I know) is there. I can upload files to it manually, and play them back so it appears to be working…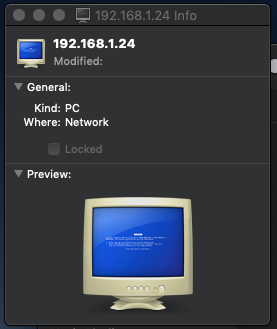 Oh, noob question: I didn't format the Seagate IronWolf drives that I installed in the NAS, does that matter?!
Thank you oh Hive Mind!