Hello,
Some albums are splitted as: one track per disc. I've tested with one particular album: Dvorak: Slavonic dances by Rafael Kubelik & The Bavarian Symphony orchestra.
I have both this album on my harddisk, Tidal and Qobuz library. For the Tidal and Qobuz version, I've already grouped them "as alternate versions" (with the Tidal version the primary one). I have also my own version on harddisk.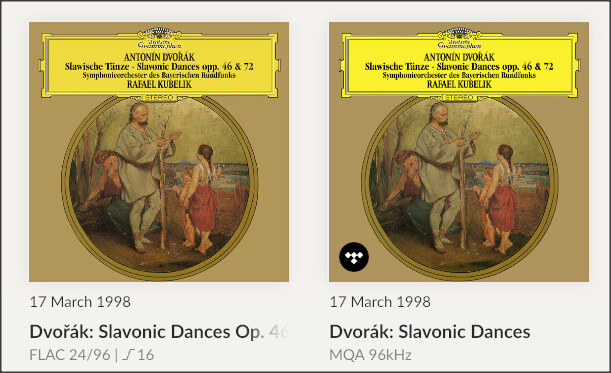 At this stage, all is fine in my own copy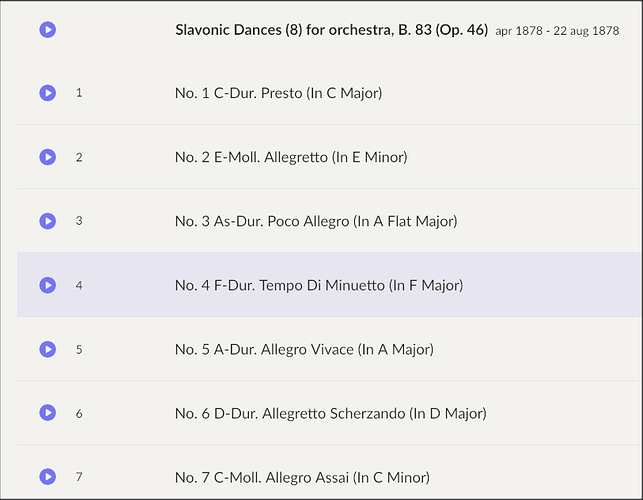 However, when I "Group alternative versions", one my own copy, the other already grouped Tidal/Qobuz version, my own versions becomse one track as a disc.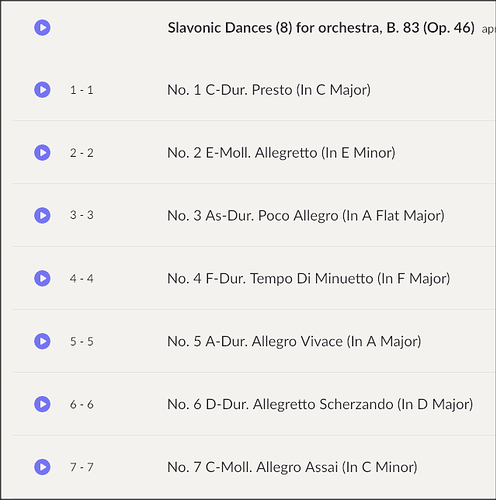 I can repeat this process by moving my own copy out of my music directory, Settings → Libary → Cleanup library. And move my copy back into my music directory. And finally "Group alternative versions" again.
My metadata tags on my own FLAC version have only track numbers without a disc number
MP3Tag


As far I can tell, I have one album exactly having the same issues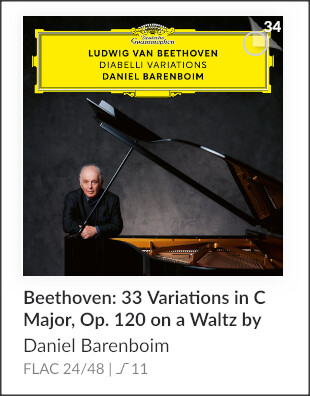 Only my own copy is affected: the tidal and Qobuz versions are not affected
How can I solve this?