On my Mac, I am seeing albums randomly disappearing from Album view. As an example I have two version of Hot Rocks. But in the below pic its displaying only 1.

If I go back and click on artist and come back to the artist page. The second version appears.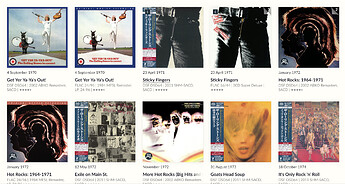 I don't have any filters turned on and the album view is under Albums in my library
Any idea what could be the issue?
UPDATE: Strangely, I did nothing and suddenly some albums disappeared from the album view.