Hi @support
This is not a big issue, but I just wanted to report so you are aware. I am seeing some small display artefacts in Roon UI since my desktop machine (MS Surface Studio) updated to Win 10 2004.
The issue is affecting the highlight colouring that is applied when you move the mouse over an album thumbnail.
Please see this screen cap for an example (follow the mouse pointer);
https://1drv.ms/v/s!AgffdXe9bTPCj6c1bSuj-xpQ8YJSSw?e=d6bjTk
GPU and driver detail;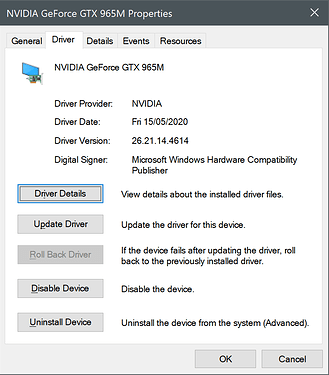 Thanks!