Core Machine (Operating system/System info/Roon build number)
Windows 10 Home (Version 1903, OS build 18362.592)
Roon Version 1.7 (build 511) stable (64bit)
HQPlayer 4 Desktop version 4.3.0
Description Of Issue
Dear Roon,
Ever since the latest update (I think since Roon sends 64bit floats to HQPlayer when convenient) quite a few songs will not play in HQPlayer if I'm also using the Audeze Reveal presets for my LCD-i4. Roon/HQPlayer will just skip the track without any warning.
Everything works fine if I'm not using HQPlayer. And everything also works fine if I just disable the DSP presets even if I'm using HQPlayer. It's just this combination that seems to reproduce this error.
Here's a list of a few songs (from Tidal) that wouldn't play in the scenario that I mentioned: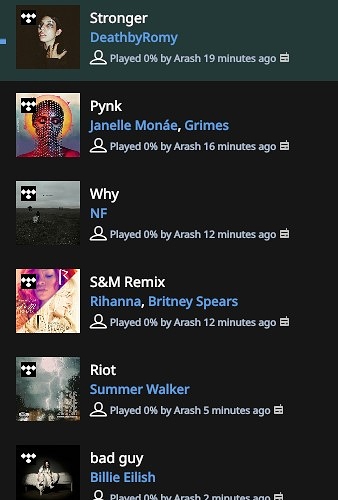 Weirdly enough, the first song (Stronger by DeathbyRomy) would play just fine once I switched from the Audeze low-latency filter to the Linear filter. And now, even after switching back to the low-latency filter, the song plays just fine. Maybe the filters have nothing to do with it, but this seems to indicate that there could be another parameter involved with this issue.

I couldn't reproduce this "fix" with the other songs in that list though.
Here are my current settings on HQPlayer: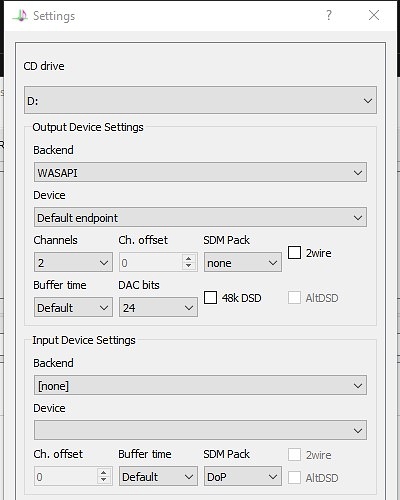 Hope we can figure this out. Thanks in advance for your support.
Kind regards,
Arash