In classical music, when I scroll down from the composition to "All Recordings" usually what I look for is the orchestra and the performer. Here's an example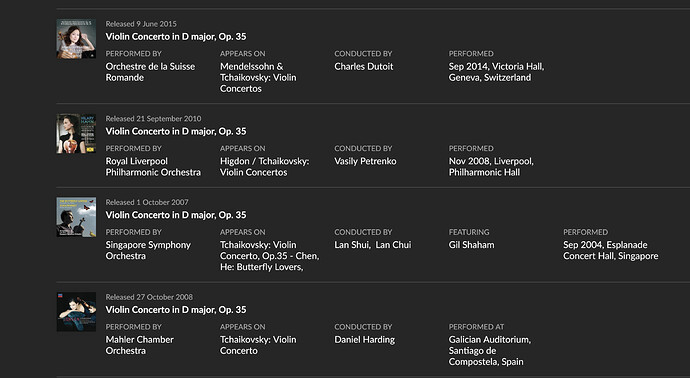 Sometimes the artist (in this case a violinist) is listed under "Featuring" but often it is blank and a few clicks are necessary to find the detail.
It would be great if the solo artist (pianist, violinist, etc) could be always listed as is the orchestra and conductor.