Today my Roon library in album view, sorted by most played, has gone a bit crazy - see below.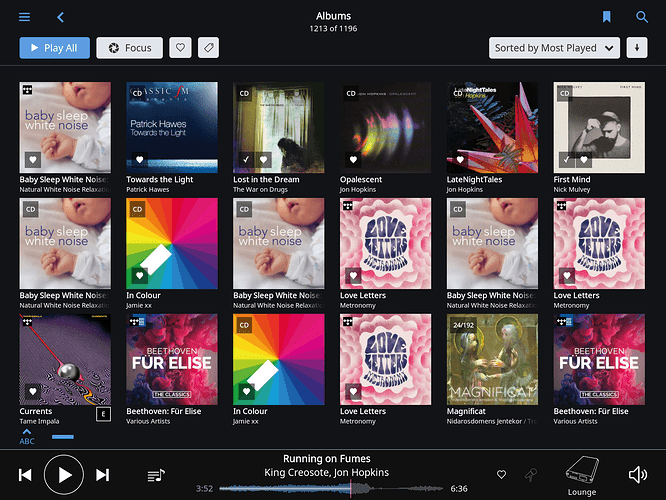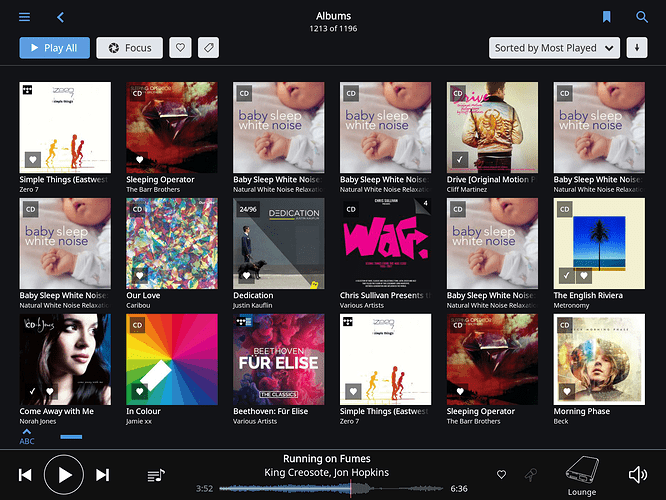 `
Restarting RoonServer fixes it (temporarily), restarting the iOS app doesn't.
I assume this has happened since I added a 5 track album (baby sleep) to a watched folder outside of my iTunes library, because it's in FLAC. Other than that I can't think of anything else I've changed, although I've added a few albums as CD that were (and still are) Tidal ones. The baby sleep is 5 non-sequential tracks from the album, the rest are identical to the Tidal ones. Metronomy - love letters - hasn't changed.
Any ideas? Anyone else seen anything like this.
My hunch is it's sorting the album by each track within, and duplicating it by the number of tracks? Guessing. Thinking about it that's not it as there are too many copies of the sleep cd.