I am just experimenting a bit to find an easy way to get some structure in the list of "Artists". Unfortunately in a classical collection in Roon, everybody and everything (except Composer) gets lumped in there: Conductors, Orchestras, String Quartets, Baroque Ensembles, Pianists, Violinist, Cellists, Sopranos, Tenors…
So how to organize this in a meaningful way? I tought the easiest should be Tags. So I starting to give my Orchestras an "Orchestra" Tag. I see I have 122 of them. So far so good.
But then I find: There is no way to sort them meaningfully. Elsewhere in Roon I get the Option to Sort Alphabetic, most listened, most Albums. Not here.
The drop-down where I thought of expected to find the sort options, I only see this: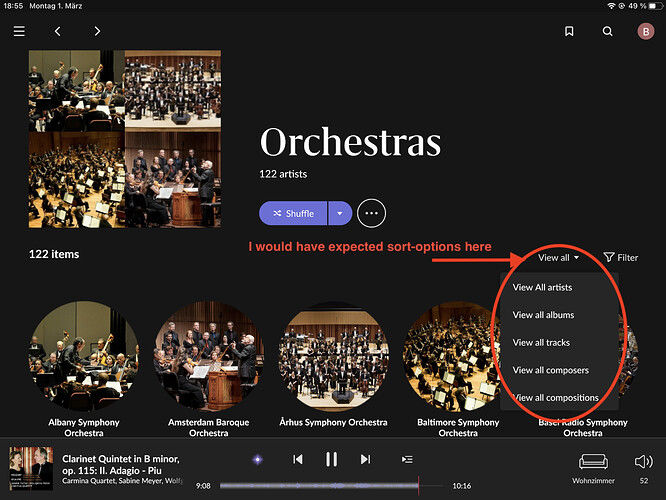 However, all that information is already readily available here: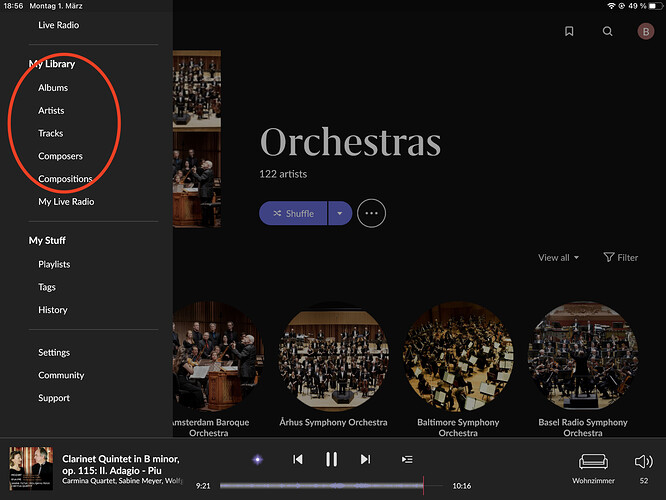 Am I missing someting or is there just no way to sort these Tag lists? It would be great to have it just where we now get all those duplicate menu items. It would make this consistent with how Roon uses Sort-options elsewhere.
Many thanks