This is warner classics hires callas opera (donizzetti, lucia).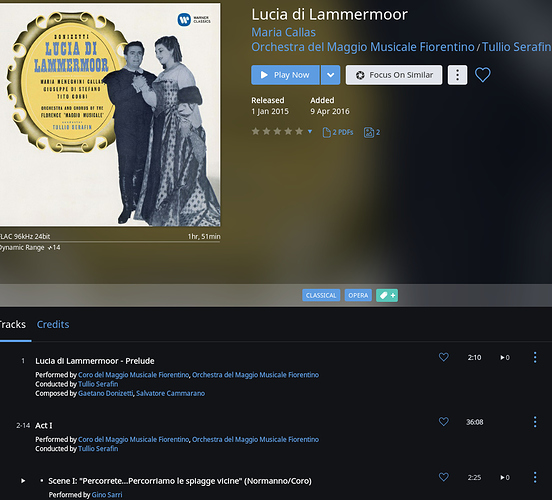 the album is identified, and it reports (it seams) the correct label. even though the dates are wrong (originally released is missing?)
anyway, i just want to note that, as one can see, the composition has been splitted in the different acts of the opera.
at the beginnig, i thought: how smart! with BIG compositions like operas, it could be useful to add a level, for example the acts.
but actually in this case it does not work, because album results in more versions of the same composition…