Another week, another release

This release is rather big, although it only introduces one feature: volume control!
So if you have an endpoint that supports volume control a few things happen:
you'll see on the display a volume indicator above the play/pause controls. It's transparant, but lights up for a sec if you change the volume control from a remote control.
if you press that section on the screen you'll get a popup that gives the possibility to control the volume either with a slider or with a click.
the supported remote controls (OSMC and Flirc.tv) support the volume control as well.
So how does this look like?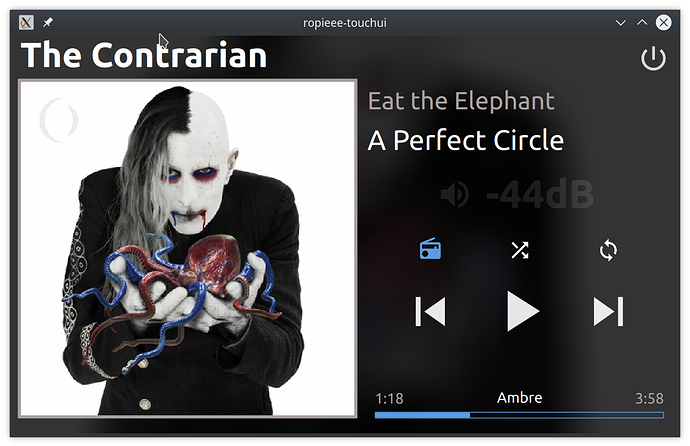 And when you hit the volume section: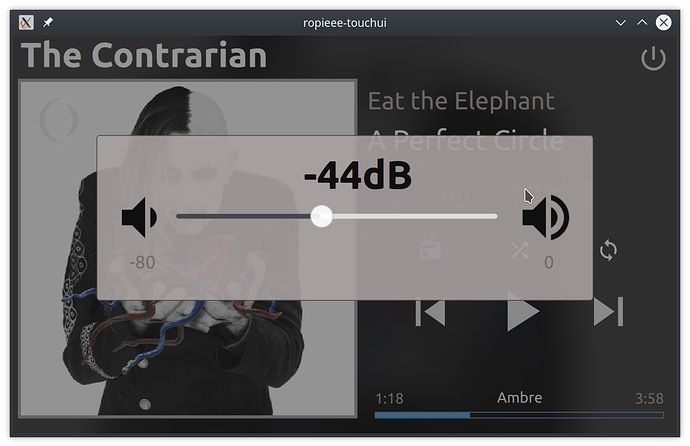 Hope you enjoy it!