I noticed that my copy of Jazz Samba has "Stan Getz/Charlie Byrd" as a single album artist.
Roon's usually pretty good at deconcatenating these sorts of issues, and wondered what was different about this album. I appreciate that I can edit them separately, and will do so.
My tags are correct on this one so it's not coming from me. Also track 4 is composed by "Baden Powell" and "Roberto Baden-Powell / Billy Blanco".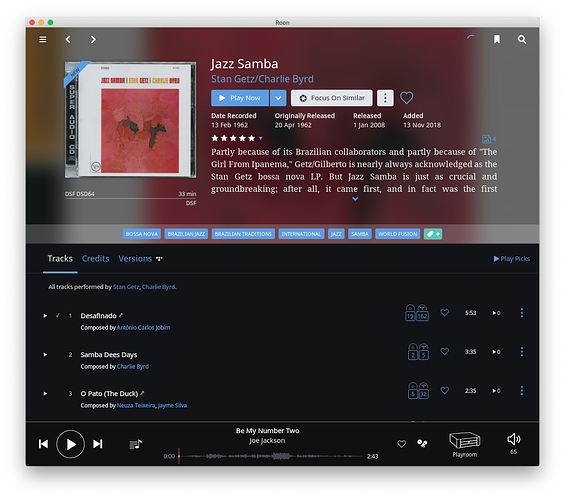 Many thanks.