Core Machine (Operating system/System info/Roon build number)
Mac OS Big Sur 11.1/Roon version 1.7/Build number 710
Network Details (Including networking gear model/manufacturer and if on WiFi/Ethernet)
Dec lab network WiFi
Audio Devices (Specify what device you're using and its connection type - USB/HDMI/etc.)
Cambridge Azur 851N
Description Of Issue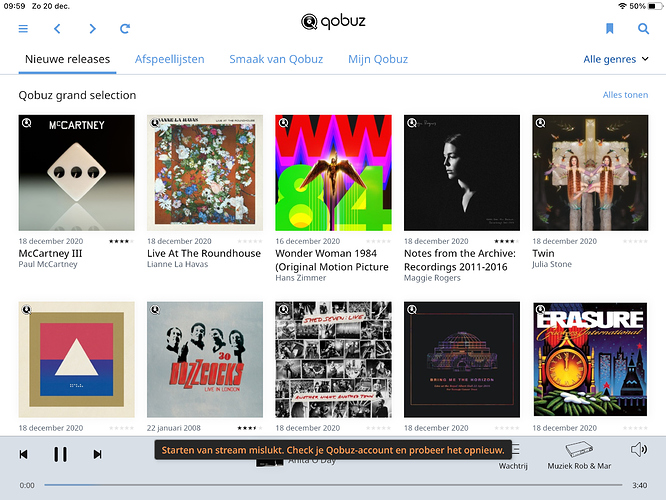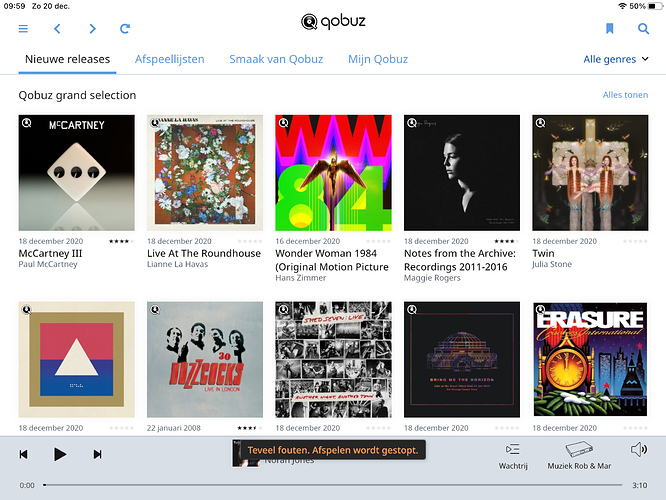 When I installed a new remote device (iPad 8th generation OS 14.2) the problem started.
Roon says:
Start of stream failed. Check your Qobuz accounts and try again.
Too many mistakes. Playback is stopped.
In Dutch:
Starten van stream mislukt. Check je Qobuz-accounten probeer het opnieuw.
Teveel fouten. Afspelen wordt gestopt.