Roon core installed in my Win10 is not working. It shows the screen of "Start Your Subscription" and stay the same, doing nothing for over 24 hours.
iPad with Roon Remote installed could discover the Win10 core but showing the same "Start Your Subscription" screen after connecting to it.
Problem stay the same after firewall disabled on Win10 PC.
Install Roon Core on another Win10 PC but the same problem happened.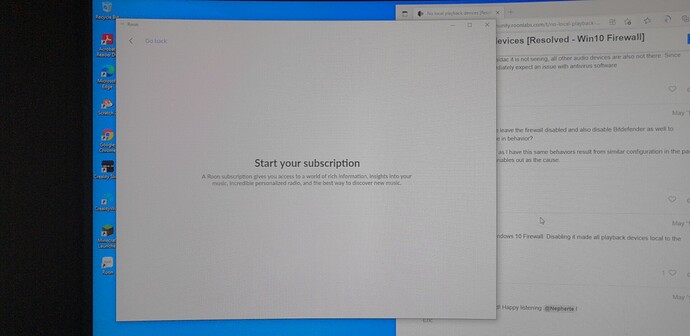 Any idea what's the problem?