Core Machine (Operating system/System info/Roon build number)
Intel NUC8i7BEH
Roon Rock
OS: Version 1.0 (build 227)
Roon Server: Version 1.7 (build 710)
WD external HD
Network Details (Including networking gear model/manufacturer and if on WiFi/Ethernet)
Peplink Balance 20 (router) > unmanaged switch > Bluesound Node 2, Bluesound Node 2i
There are 2 internet connections coming into the Dual WAN router. The Node 2i is located in an office in a shed approximately 150 feet away. The Node 2 is located within the house. The Nodes are connected via ethernet.
Audio Devices (Specify what device you're using and its connection type - USB/HDMI/etc.)
Bluesound Node 2 > ethernet (audio is analog out)
Bluesound Node 2i > ethernet (audio is analog out)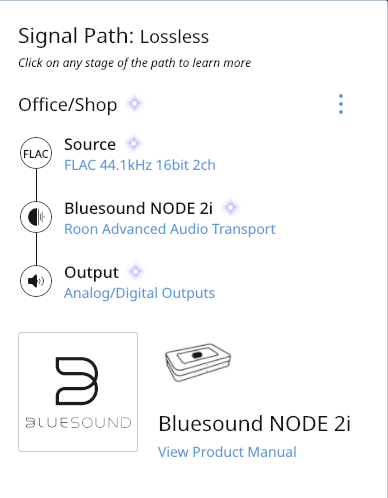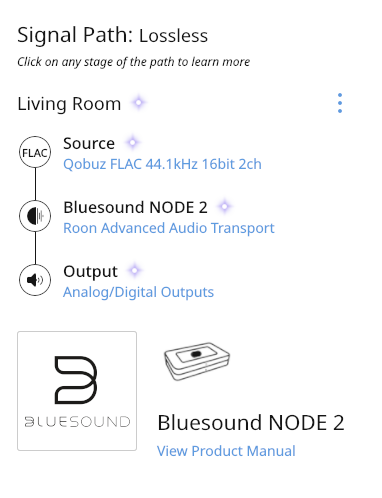 Description Of Issue
During playback on both Bluesound Nodes I get a static and sputtering noise. It isn't constant but is frequent, about every 15-20 sec.This occurs during playback of my local library and through Qobuz. If I play local or Qobuz with the BluOs app there are no issues. If I play through my laptop, tablet or phone (as endpoints), through WIFI, I have no issues. This issue seems to be with the Nodes 2 and 2i (through Roon) only.