Don's the one on the left!
Description is the same.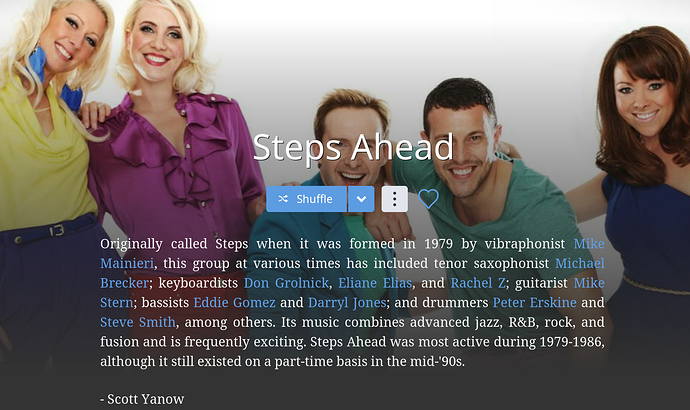 Tidal Main Albums has a mix of Steps Ahead and Steps, but not the one I'm thinking of.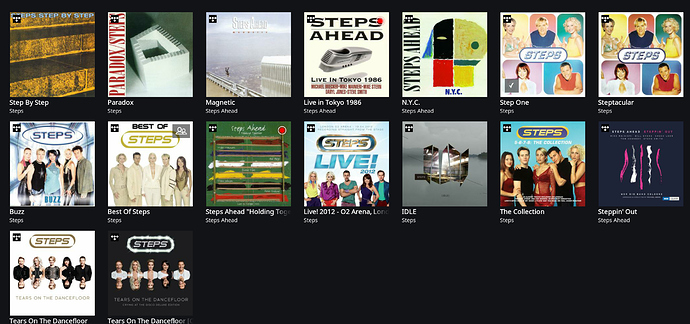 hmm, you're wondering why they disbanded?

Something has changed. Now Steps Ahead (e.g. linked from Mike Mainieri's artist page) is apparently linked with Steps, which takes me back to the British Pop outfit, this time with a matching description but the members listed are the Steps (Ahead) I'm thinking of. I also noticed that in addition to Michael Brecker, there is a Michael Becker listed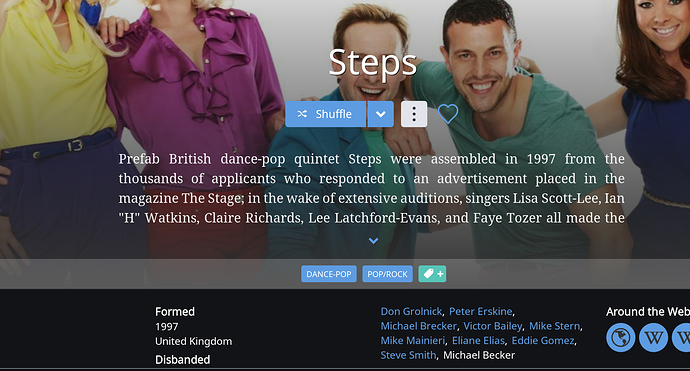 Edit made for Steps / Steps Ahead. Please allow up to a week for the updated metadata to be absorbed into your libraries.
Note that you may need to update any incorrect images manually after this time.
Thanks for letting us know!
Can you clarify? I still see the incorrect image on the Steps Ahead artist page.