Many albums were originally released on LP which required breaking groups of songs into 20-30 minute sides. Many of these were later released on CD where one disc could accommodate an hour or more of music. Many of these and new releases are available for download as 16bit or 24bit high-res files with an unlimited number of tracks grouped together.
One of the great advantages of a media server is that songs/tracks can be grouped into albums just as the artist intended. Artificially recreating the packaging constraints of the CD format is arbitrary (why not LP sides?) and makes no sense to me. Here is an example where the Disc 1-4 has no meaning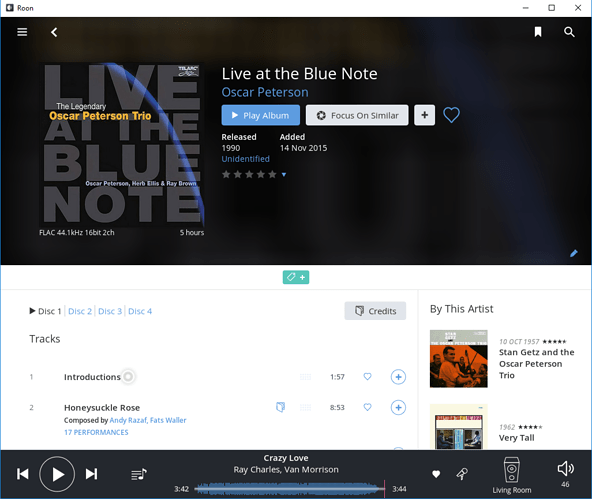 …and one poor track was left out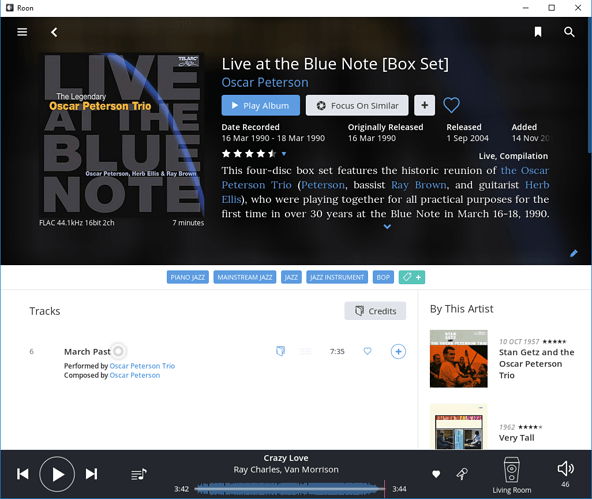 Can we either have Discs go away (or at least have the option to turn them off)?