Core Machine (Operating system/System info/Roon build number)
Roon Nucleus/
Network Details (Including networking gear model/manufacturer and if on WiFi/Ethernet)
Sky (UK) Standard router.
Audio Devices (Specify what device you're using and its connection type - USB/HDMI/etc.)
Innuos Zen Mk 3, Networked.d
Description Of Issue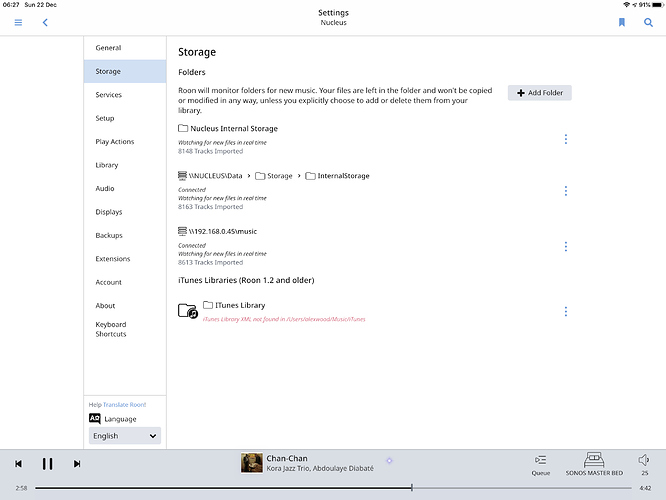 As can be seen from the image, I have two storage areas for my library, firstly the Innuos Zen mk3, secondly internally to my Nucleus, but the image shows three. Why is it showing three and why do they all have different numbers of files?
I'm bemused by this.