My Roon server keeps losing it's connection to my music stores, so no music appears in my library. The Storage settings menu shows DirectoryNotReady for each store. Here is a screenshot: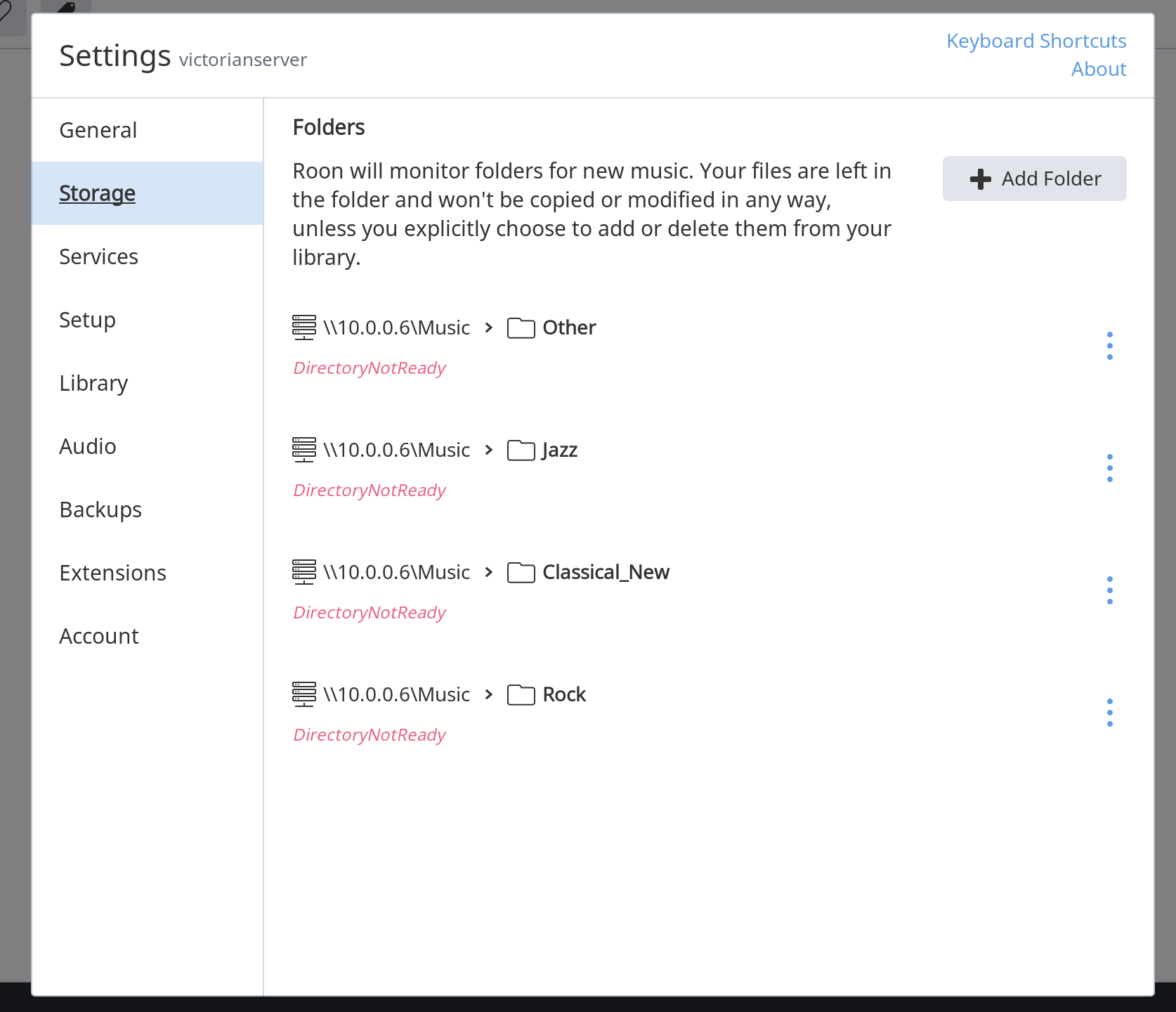 This happened after I first upgraded to 1.3, and it has happened with each subsequent upgrade. I'm currently on build 196.
Resetting the Synology fixes the problem temporarily, but after a few hours it is broken again.
My Setup:
Roon Server (1.3 build 196) running on Ubuntu 16.04.1 on an Intel Skull Canyon (i7) NUC.
Using music library stored on a Synology DS1815+ (with latest software).
4 Music Folders. ~ 3500 albums.
Roon Client (1.3 build 196) running on MacBook Pro, 10.12.3.