This is a strange thing that just started happening within the last few days. I think it started before the recent Version upgrade to Build 806.
I run a Roon Nucleus and have an Oppo 203 DVD connected by ethernet. From the Oppo, I use HDMI to LG OLED TV and HDMI from TV to Bose 5.1 system.
Normally, I see the album playing displayed on the TV screen as the attached image. Recently, an image of Creedence Clearwater Revival will replace the correct image for no apparent reason. The correct music continues to play and all the displayed information is correct except the image itself. The image if from an album I play frequently.
I suppose something is cached somewhere, but I don't know how to delete it. I went into Roon - Settings and cleared the image cache, but it still happens.
Can someone tell me what else I should try? And, if you have any ideas, please give me some pretty complete instructions because I am not a computer person.
This is not a huge issue, so don't waste a lot of time on this. Thanks.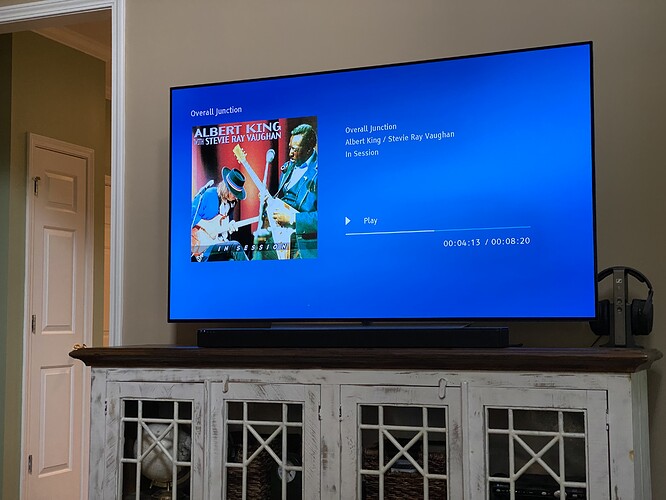 It's always this same image…