Sonic Transporter i7 Roon 1.6
Stuck with Adding Music to Library: of 12 tracks, 0 added, 0 identified. It never resolves and the blue circle continues to spin.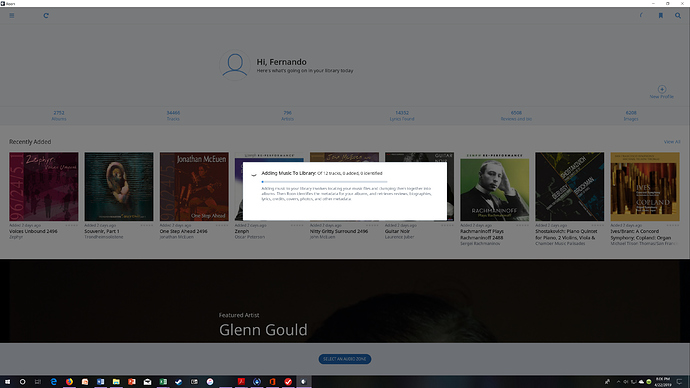 WD 8 TG music hard drive --> ST i7 --> netgear switch --> wired ethernet --> netgear switch --> ultraRendu --> minidsp SHD
I had this error before and you analyzed my WD music drive and had me remove a number of files.
Could you take another look and identify the bad files?
Thanks,
Fernando