I have a Nucleus and a music library on an attached usb ssd drive.
I am now getting getting the following message.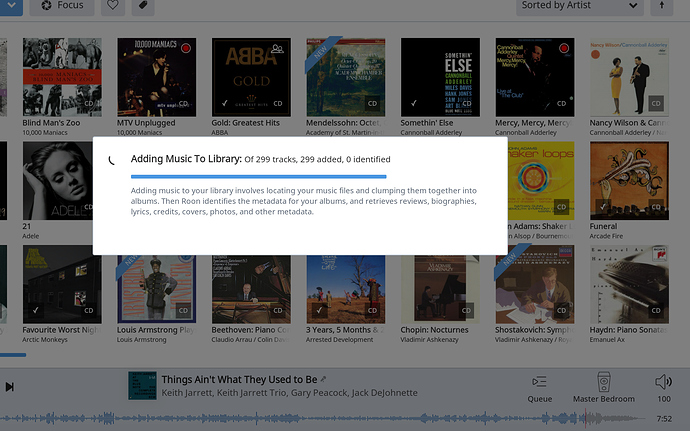 And when I import new music, the meta data functions are error-prone - for example Sarah Vaughan being alphabetized under "Sarah", even though I have the last name priority setting entered in the artist category.