Dear Roon, Can something be done about those annoying (Subgenre) banners.
Or can I adjust it myself?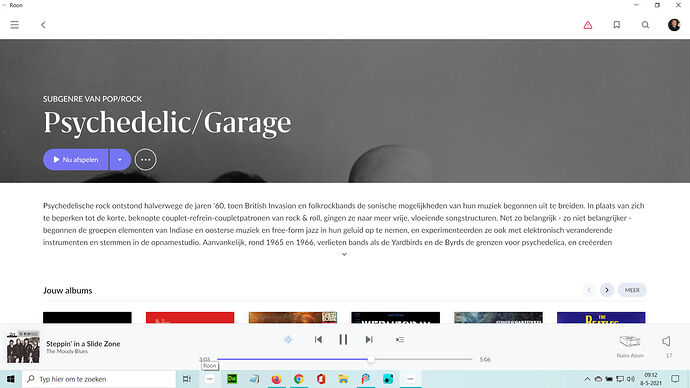 Paul
A few observations:
the aspect ratio of your Roon display screen has an impact on how well the image gets massaged to fir the available space.
I wonder why your Peter Gabriel image is different to mine? Is your image one that you have sourced yourself?
I suspect the selection of Genre images is driven by the content in your library. I seem to have had more luck with mine.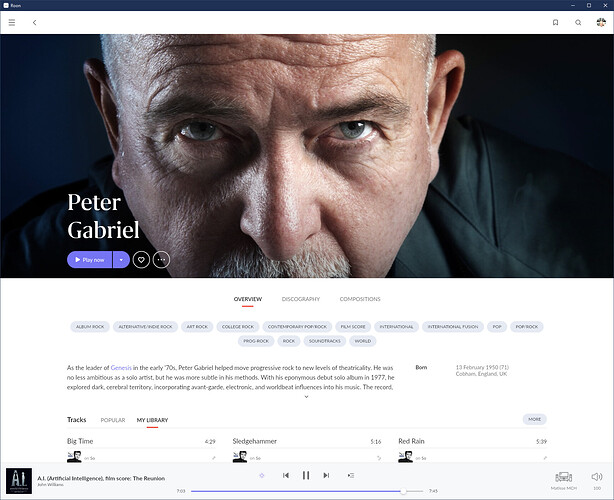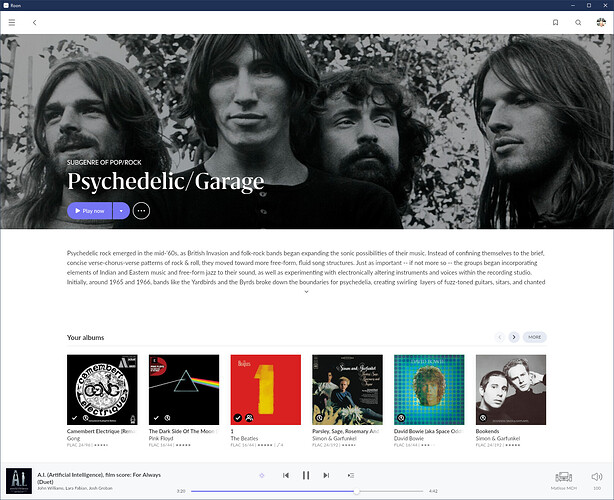 …and quite why the Simon and Garfunkel Bookends album has been assigned the genre of Psychedelic/Garage by the metadata providers to Roon, I will never know.
I've since edited out these genres to reclassify the album in my collection.
Thanks for the reply.
It's my fault, my photos were too small.
I'm going to tweak it and back to the featured photos.
Paul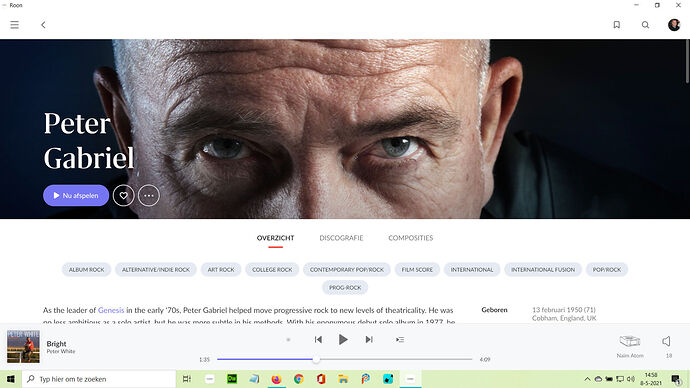 Nice to see Camembert Electrique in your collection Geoff, I still have the original LP

I think Roon have been making a lot of good progress with pics, I'm also reverting lots of my edits!