This popped up unexpectedly: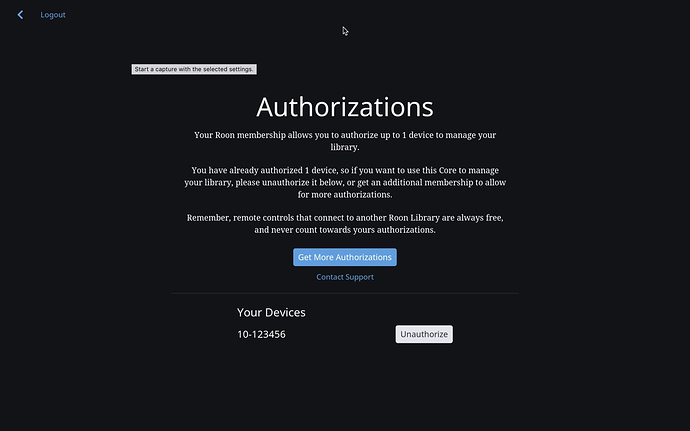 I truly don't understand why I am getting this message. It occurred while I was listening to Roon and simultaneously tagging my library. Don't think user error was involved.
Have a lifetime membership.
Help required. Thx
PS: just rebooted rock, restarted control; met with 'choose your core', I select rock, and then the above screen.
PSPS: since the Your Devices number looked suspiciously generic, I took a leap and clicked Unauthorize. Looks like a return to normal.