Followed the directions to get the synology download, but the download button isn't working.
Am I missing something?
Which Synology is it? I am pretty sure that if your Synology does not meet the minimum requirements that you can't download and install the package. Could it be that you are trying to install the package on an under spec'ed NAS?
You can simply download it from here:
Halfway down page is a working link as shown: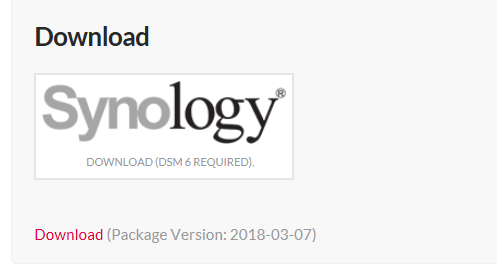 Thanks. Download link working from there.
Sorry, I was recently working on that page and must have messed something up. The page will replace my old blog entry in the longterm.
The link to the Synology spk i is now available again on that page.