Has anyone seen this NAS problem before? NAS is Synology 918+. I am just using it for storage; core is a NUC running ROCK.
After more than a year of reliable use, the NAS was disconnected. (My son was moving out and removed his stuff, disconnecting the NAS in the process.) When I tried to reconnect, I had problems.
The NAS is hard-wired, connected directly to the router, I generally access via a MacBook Pro, via Wi-Fi. But all audio devices are hardwired, too.
My MacBook Pro can see and connect to the NAS in the finder. I can copy files.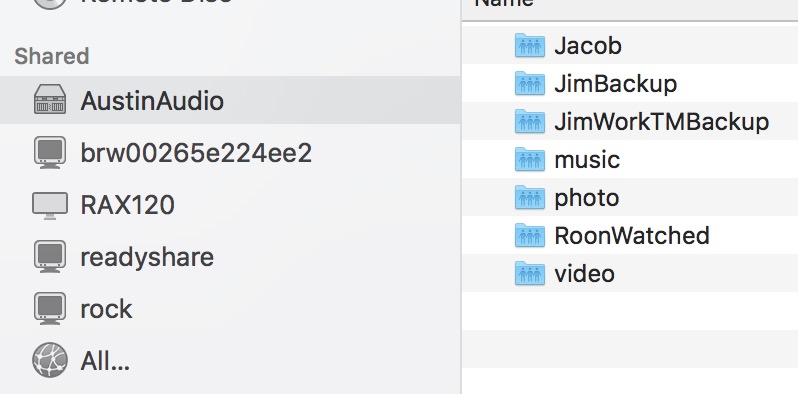 but I cannot access the NAS via IP, Synology Assistant can't connect to it.

… and Roon can't see it: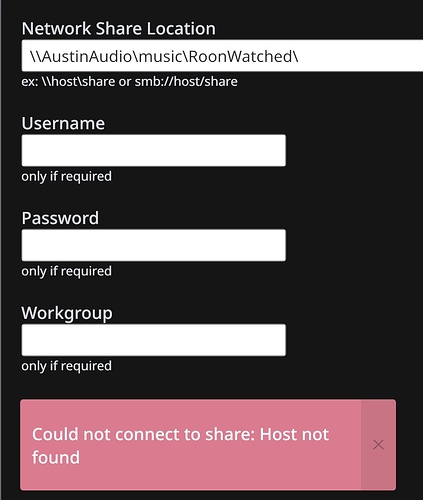 I haven't t yet tried connecting directly to the NAS because I don't have an appropriate Ethernet adapter for my MacBook Pro. I have ordered one.
All assistance appreciated.
Jim