Hello T+A DAC8 DSD users,
I'm having problems with Roon using the ASIO driver and DSP.
My settings are like this: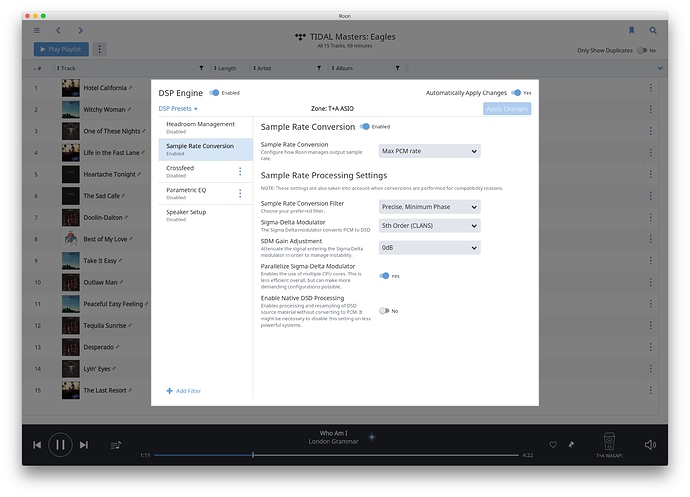 and I get the error device_init_failed:

I can use the ASIO driver and DSP engine fine for converting Tidal to DSD
but can't get it to do Max PCM or Max PCMx2.
Also, the ASIO driver works with the "For Compatibility Only" setting.
I've reinstalled the driver but still get this error. No problem using WASAPI.
Anyone else having this problem with their T+A DAC8 DSD?