Core Machine (Operating system/System info/Roon build number)
Core: Roon version 1.8 (build 756) stable running on ROCK Version 1.0 (build 227) stable
App: Roon version 1.8 (build 756) stable running on macOS Catalina Version 10.15.7
Description Of Issue
Display an album, enter the "Album Editor" (Ctrl-I), choose "edit album", then click on "original release date":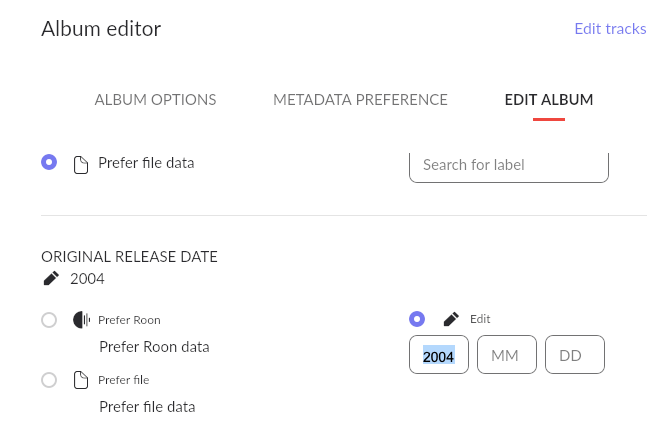 Now press TAB on the keyboard - the input focus is not jumping from "year" to "month". It is jumping outside and below the "Album Editor" - see screenshot:
Please make the date fields (Release dates, etc.) accessible by TAB as in Roon 1.7.
Thank you.