I can't get tag delimiters to work as I wish, or perhaps I don't understand them.
I wanted the Bohm live version of Tristan and Isolde. I found this on Tidal…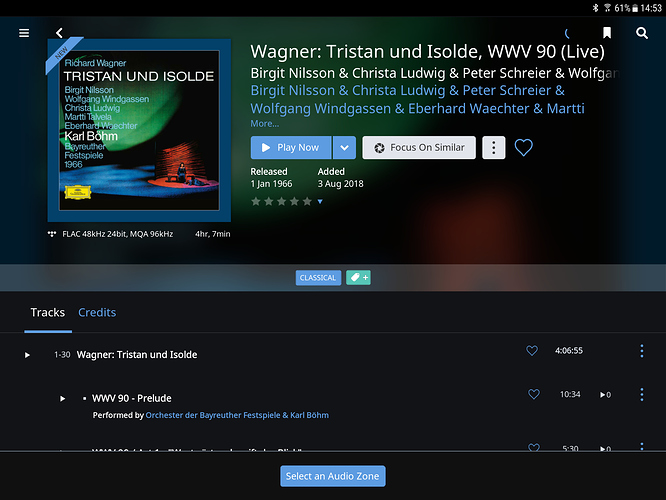 The metadata is atrocious…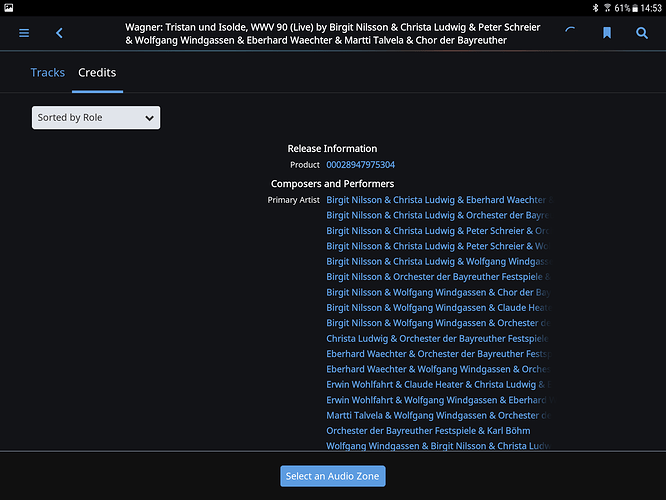 Well, I can fix a lot, but I really didn't want to spend ages removing all the ampersands in
Birgit Nilsson & Christa Ludwig & Peter Schreier & Wolfgang Windgassen & Eberhard Waechter & Martti Talvela & Chor der Bayreuther Festspiele & Orchester der Bayreuther Festspiele & Karl Böhm
and inserting the correct artists. I then remembered that i can specify a delimiter when importing and so added '&'.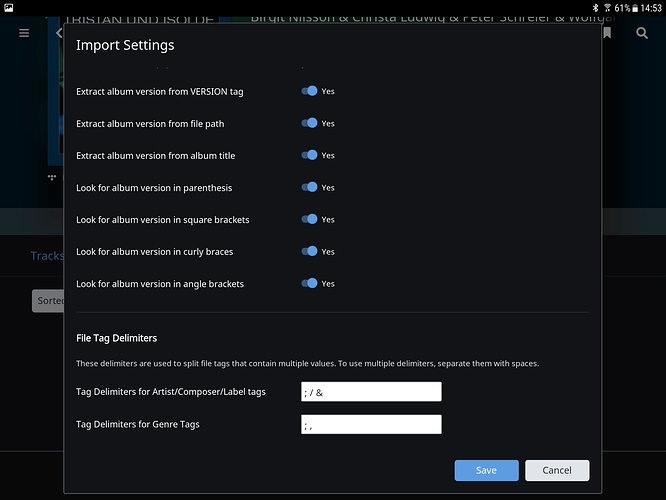 I deleted the album, cleaned the library, and added it again. No change, still lots of 'multiple artists',
Is what I want to do possible when importing Tidal metadata?