Congratulations on 1.20 - it is great to see this progress.
It made me browse through some different views and I found that 1 Giant Leap shows up with one Album when there are two. So I did a search on the missing album name and found it as seen below: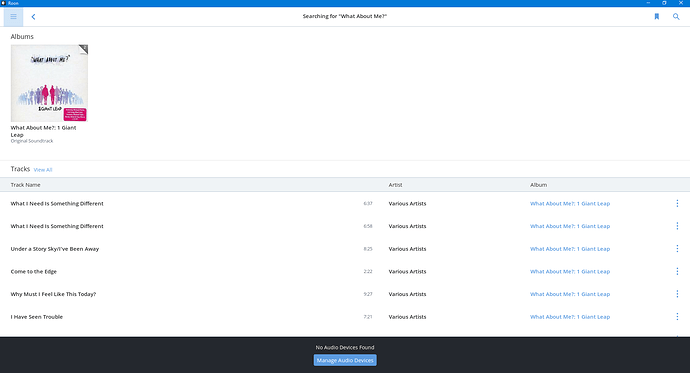 There are a few problems here:
I expect to see What About Me? and then 1 Giant Leap below it, but instead it seems the album and artist are concatenated
I expect to see my Genre, which is Lounge, but instead I see Original Soundtrack, which is not a Genre I use and does not display in my Genre view.



I have my custom Genres mapped onto themselves to get around the earlier problems in 1.1.



As a point of reference, here is the J River view - not that it is always right or complete, but just another view of the same data.



My settings are to not use Roon genres, to get Genres from tags and each individual Genre is mapped to itself if no Roon genre is suitable.
Does anyone have any suggestions for what, I would guess, are two distinct problems with the same album? Thank you.