Content you're reporting an issue with
Artists Takara and Taraka are showing as a single artist in Roon, yet are different.
Have you made any edits to this content in Roon?
No edits have been made
Is the album identified in Roon?
Qobuz album only
Is this content from local files, TIDAL, or Qobuz?
Qobuz
Screenshot of import settings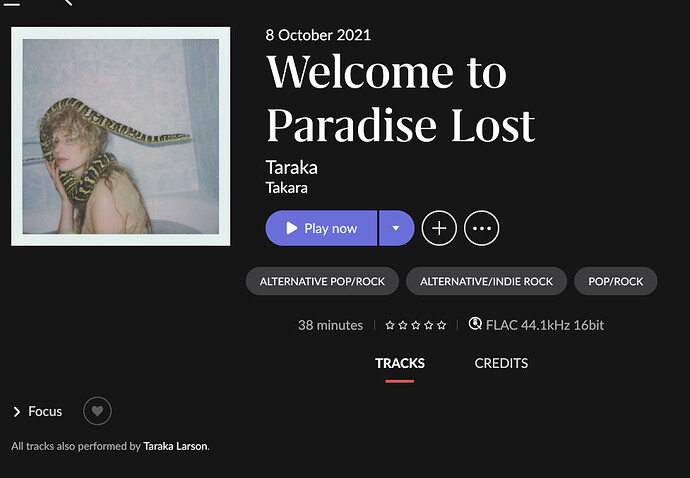 Description of the issue
I was looking at the album 'Welcome to Paradise Lost' by TaKaRa and spotted that Roon has mistakenly combined her with the band TaRaKa
This is an AllMusic metadata error, and I have submitted a correction today.
regards
Nick