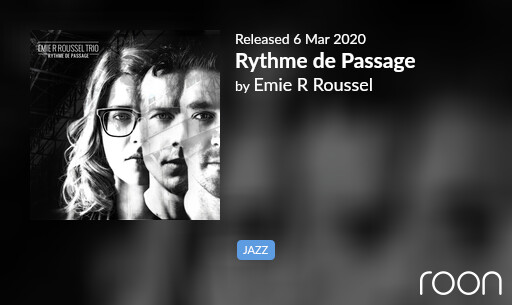 Roussel has three earlier albums with the same trio.Emie Rioux-Roussel on piano, Nicolas Bédard, bass, Dominic Cloutier drums.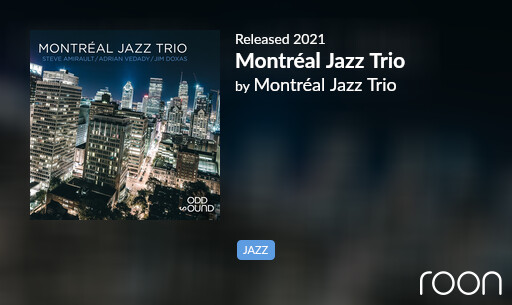 Steve Amirualt is the pianist, Adrian Vedady the bassist and Jim Doxas the drummer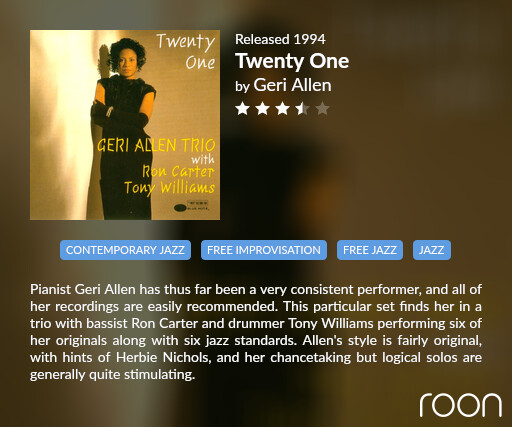 I see Allen's trio with Haden & Motian has been mentioned, but she also recorded this nice release with Carter and Williams.
One can never, ever have enough Geri Allen!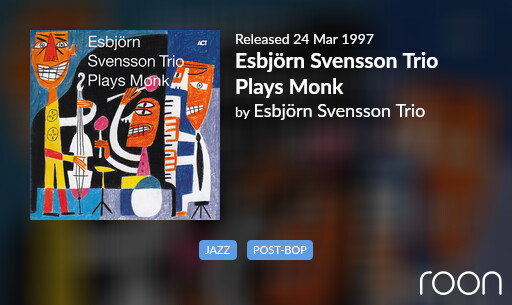 e.s.t. was very prolific with Esbjörn at piano, Dan Berglund bass and Marcus Öström drums. I choose this release because it is my favourite cover and because they play Monk on it. After Svensson's unfortunate death (in a scuba diving accident) Berglund and Öström formed the trio Rymden with Bugge Wesseltoft.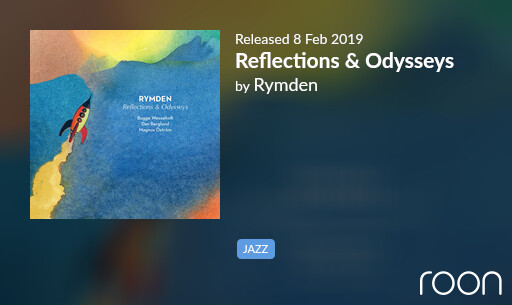 we certainly can't have too much Geri Allen so here's an interesting one I just discovered - a live trio recording, with a tap dancer! (that's why there are 4 names on the cover)
and a link to the AAJ review (too bad Roon doesn't access those)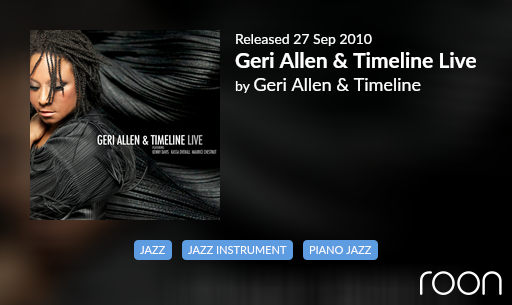 and here's how this band looked live GERI ALLEN and her TIMELINE BAND_Live at Jarasum Int`l Jazz Festival 2011 - YouTube
Roon radio dropped this one tonight
Thomas Ruckert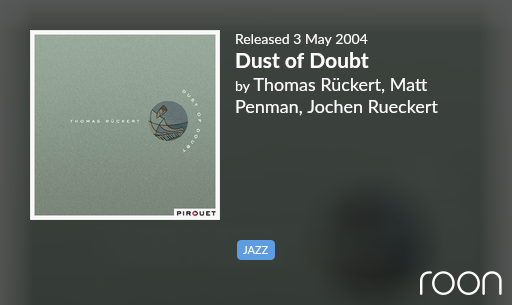 I miss this thread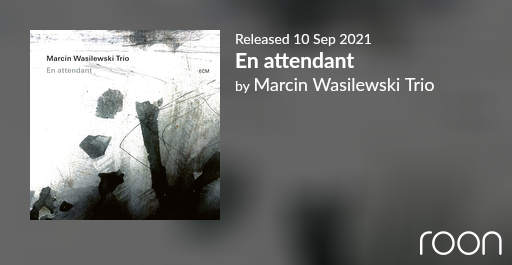 Yelena Eckemoff with Peter ERskine, ECM style "atmospheric' music if you like that type of thing (as I suspect many here do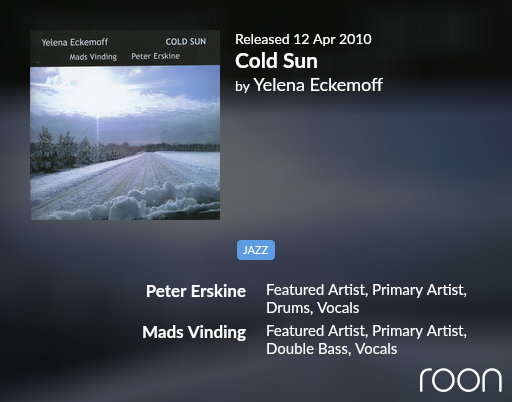 Just out on Bandcamp, Dan Weiss with Jacob Sacks and Thomas Morgan (no metadata anywhere yet)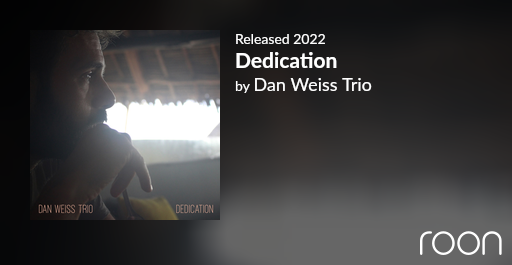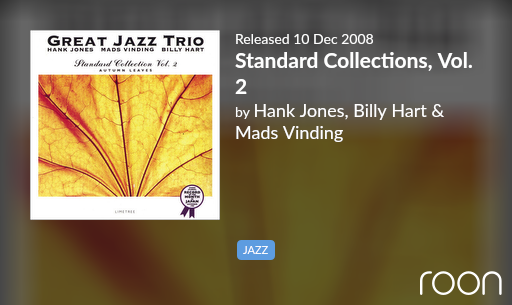 Look what Roon Radio dropped into my queue
Oddgeir Berg trio, typical scandinavian, ECM-ish vibe