Linking to @crieke's post on ARM Device Case Envy:
This is my approach of my low audiophile audioplayer.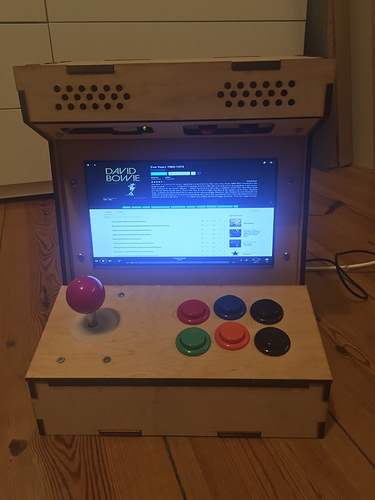 It has a 2W audio amp inside. Unfortunately the screen interface is currently a mockup and I hope to be able to do something nice when the Roon API is ready…
Makes you wonder what else is tucked away in the Fingal's cave he calls his workshop.