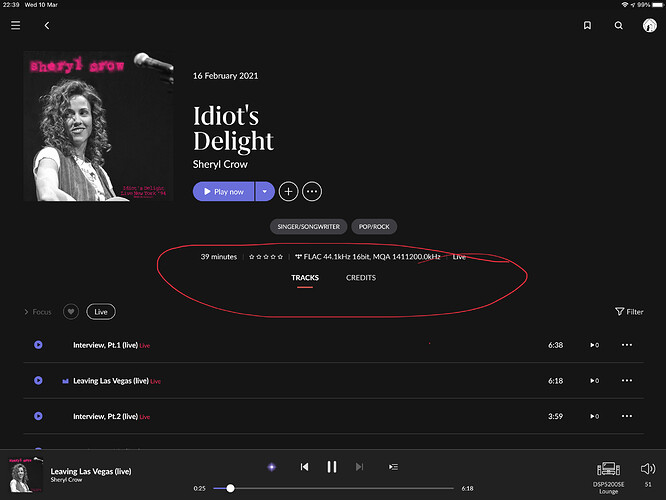 I wonder if MQA critics have been using this as their test piece

Seriously, it's miss labeled somehow…
That's some Tardis like folding going on there, in signal path there is truth

This album is not stored as MQA in Tidal, and it is in fact not playing back as MQA if you look at signal path in Roon. So there is something wrong with Roon's meta-data.
While the number 1411200.0 kHz appears to be inaccurate as a MQA attribute, it doesn't appear to be totally random.
44,100 Hz * 16 bits per channel * 2 channels = 1,411,200 bits per second.
If true, Tidal should also indicate Master for this album - it doesn't.
One is tempted to point out the album title suggests otherwise